When choosing a wall-mounted split AC in the UAE, make sure it does not just fit your budget but also has a good energy rating and enough cooling capacity for the size of your room. Check to see if features like an anti-corrosive coating and auto-restart are included before making your informed purchase.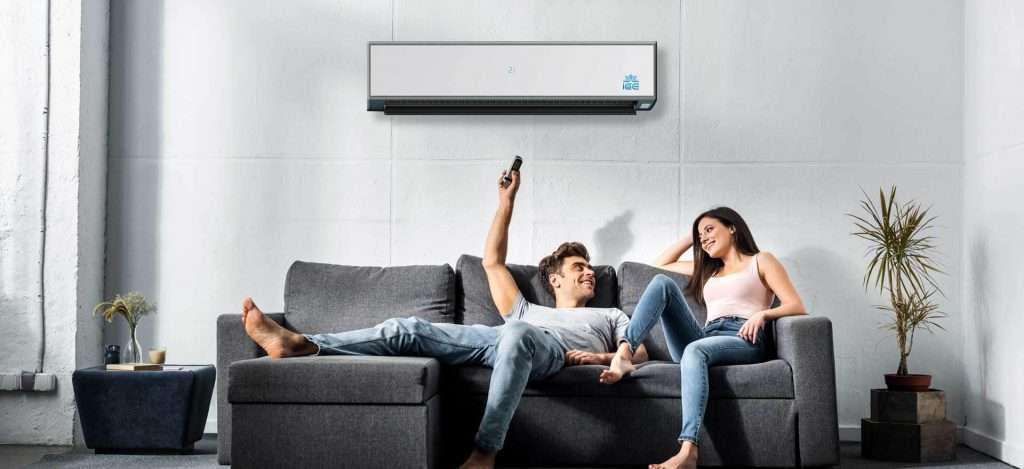 Living in Dubai, there are just some things you grow accustomed to. Delicious food and beautiful scenery are some of the good stuff. 
Hot weather?
Unless you're at Kite Beach, maybe not so much. If you don't have a central or ducted ac system, a ductless wall-mount split system air conditioner may be a good alternative. They're unobtrusive, low-maintenance, and quiet compared to central air units. But how do you choose the best split ac in the U.A.E? That's where we come in.
What's the Wall Mount Split Air Conditioning System
Wall mount decorative split air conditioning systems are ac units installed onto walls with a decorative look. They typically consist of an indoor unit and an outdoor condenser, which work together to provide buildings with a cooling or heating system. This type of system is often used in homes and commercial buildings to maintain comfortable temperatures.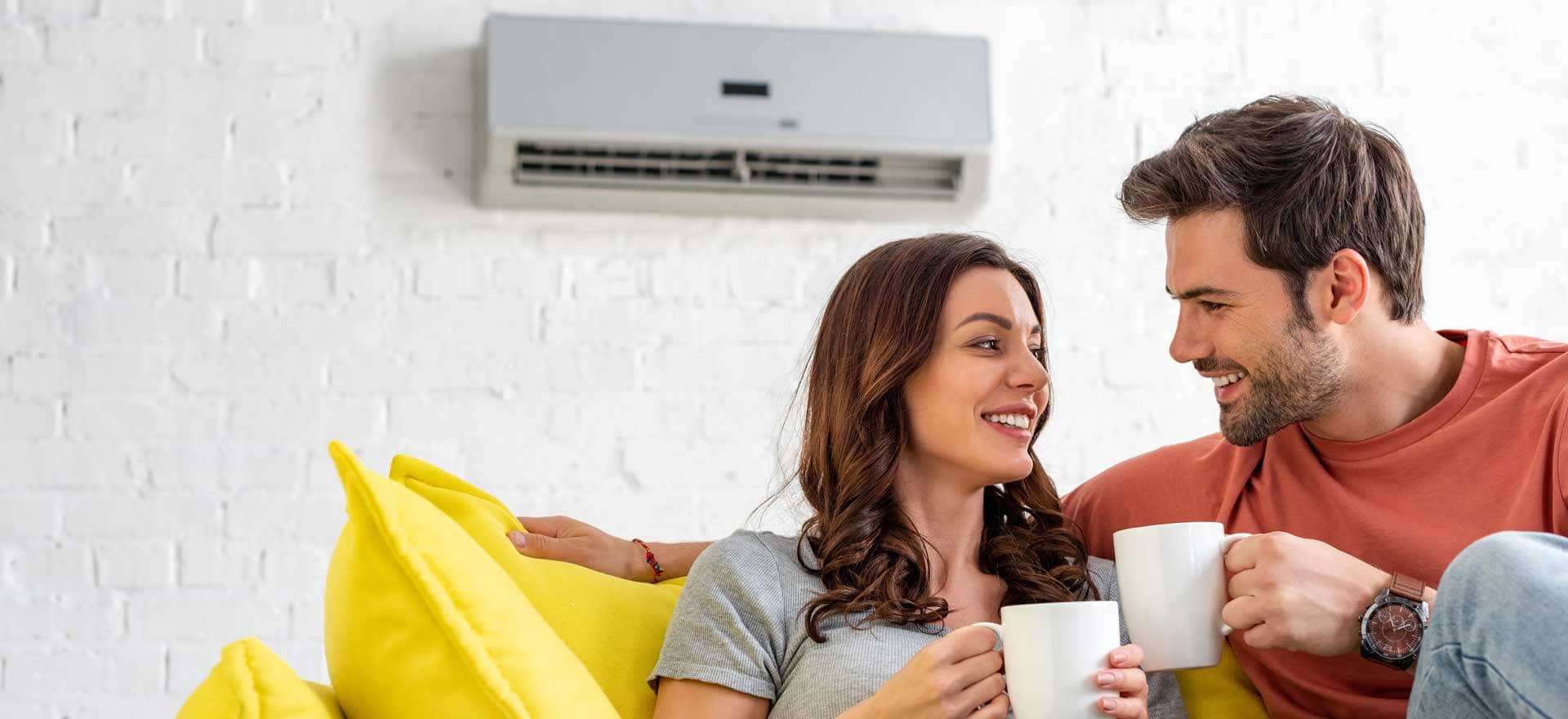 Here are some of our tips for finding the best wall-mounted split-type air conditioners for the year 2023. 
Affordability
Initially, a wall-mounted decorative split ac is a little more costly than a window unit. Also, it usually requires professional installation, which will bump up your bill. But, they also cause a considerable drop in your electric bills. On top of that, they also last much longer and require less maintenance than central air units. 
When shopping for split ac, find one that will save you money. Compare installation prices, unit costs, and your current (or would-be) energy bills. 
Multi-Split AC or Multi Split System Air Conditioner
One way to maximize the use of your split system is to opt for one with a multi-split. In all split systems, there is an indoor and outdoor unit. You would install the outdoor unit outside or near the room wall you wish to cool. 
But you can add more than one indoor unit to work with an outdoor unit. You can cool several rooms at once or use multi-splits to cool down a large room. 
Airflow
When buying a split system, you'll notice two options for opening the louvers. Commonly, an air conditioning unit will open downwards. This causes the air to fall directly overhead a person. 
Additionally, you should look for one that has the ability to open upwards, as well. This moves the airflow to the top of the room, causing it to have a more enjoyable feeling. 
Cooling Gas
You should consider the kind of cooling gas that goes into a split air conditioner. Some gases will be more eco-friendly and faster than others. Its refrigerant, R410A, is known for reducing hydro-fluorocarbon (HFC).
That means that it doesn't have any direct effects on ozone depletion. It's now becoming a standard in the air conditioning industry. 
Compressor
A split AC with a hyper tropical spec means the unit has a very powerful compressor. For one, it has an extra layer of hydrophilic coating, which helps protect against rust. Also, a laminated core improves the torque motor. 
These compressors can run on low voltage and have a much higher energy efficiency ratio (EER). Along with durability, a hyper tropical spec is much quieter than other models. 
The Popularity of Split ACs with Inverter Compressors
An inverter compressor type in wall mount split AC system is a type of air conditioning that utilizes variable speed compressors to optimize energy efficiency and performance. The inverter compressor can increase or decrease its speed as needed, allowing it to run at the lowest possible power output for the desired cooling effect. This helps save energy, reduces noise levels, and can provide better temperature stability than traditional split ACs.
Since 2020, Higher Energy Star Rating Split ACs are becoming more popular in U.A.E.
Split Air Conditioning Repair, Supply, Fault Diagnosis, and More- 
A split air conditioner is convenient, durable, and fulfills your cooling needs.
If you want to cool down in this hot UAE weather, then air conditioning Maintenance can help you. We know Dubai is hot, so that's why we're always working to fulfill your air conditioning needs. Contact us to learn about our commercial and residential services!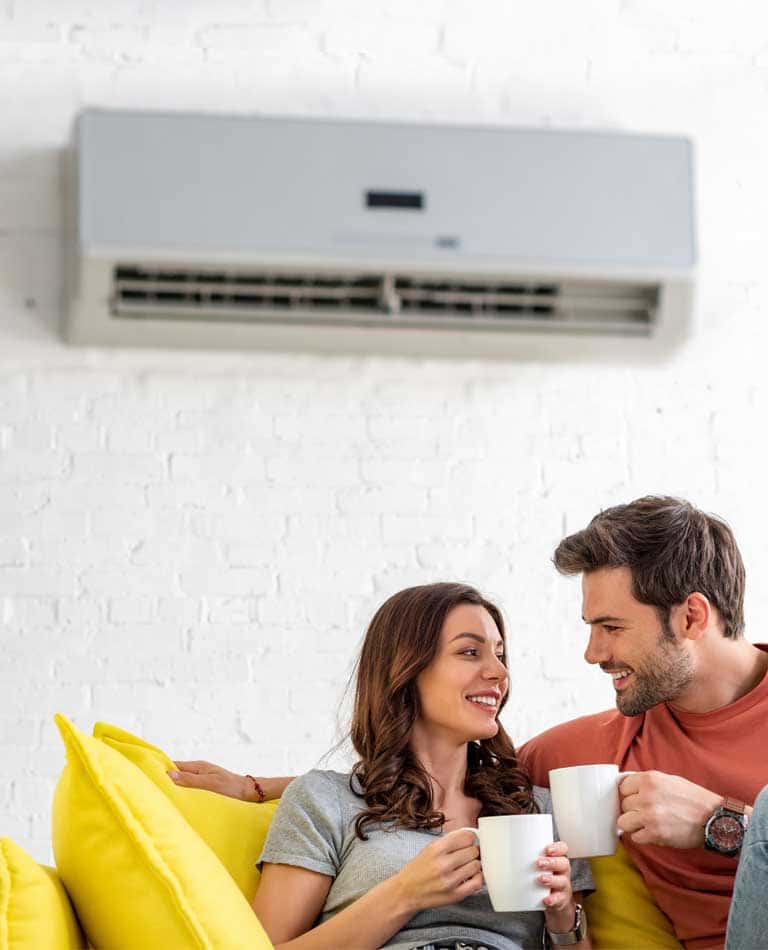 Our Recommendation: We recommend buying an inverter split ac from a reputable brand with a 5-10 years warranty.
Top-Selling Decorative Inverter Split AC Brands in the U.A.E for 2023
Gree Air Conditioning
LG Air Conditioning
Samsung Air Conditioning
Don't Forget to Checkout Most Energy Efficient & Latest Inverter Split ACs in the U.A.E