A word by the Brand
we at Frego Air conditioners seek long-term relations so do not believe in fake promises or ratings and offer the best possible benefits to our clients. Our range of products is known for the best quality, best designs, and the best prices in the industry. We believe in delivering the value for your investment so make sure that you get the best deal ever.
The Frego brand is sold throughout the UAE and you can visit our product line from the seasoned service professional. You must seek some trustworthy source to buy this air conditioner to get the best deal. You can also find it online, so if you don't mind making large purchases from the e-commerce portals then you may crack the best deal on the internet too.
Decorative Wall Mounted Split AC System
Split AC is perfect for home or office use when it comes to the best air conditioner experience on a short budget. It connects one indoor unit to an outdoor unit and needs no ductwork. Split AC delivers sophisticated air condition solutions to single zone interior spaces so are budget-friendly solutions for residential or commercial purposes. But
When choosing an air conditioner, you always seek the best air conditioning experience so continue reading to learn how only Frego can give you the best air conditioning experience at affordable costs.
You want to know why we recommend Frego Super high wall split AC, so keep on reading for the specifics of this unit type.
1. Individual Control
The indoor unit of split AC can be operated independently to get air comfort according to space. It means you have complete control of your air conditioning system and you can control it as per your requirement and space.
2. Energy Efficient
Advanced inverter and heat pump technologies of Frego Split ACs achieve greater efficiency so save energy and cost. It means your one-time smart purchase can save you from the large electricity bills.
3. Flexible Installation
Frego split ACs can be installed and adjusted easily in residences where space is limited.  The indoor unit can easily be mounted on the wall so occupy very little space so you need not bother if you are living in a compact house.
4. Extensive Product Lineup
A broad array of models delivers the perfect blend of style and performance to any interior space.
Frego is the most affordable tropical wall mounted decorative ac unit proudly made in U.A.E

offering extensive product lineup by utilizing the best technology for lower costs and environmental impact.
Frego High-wall Split AC Models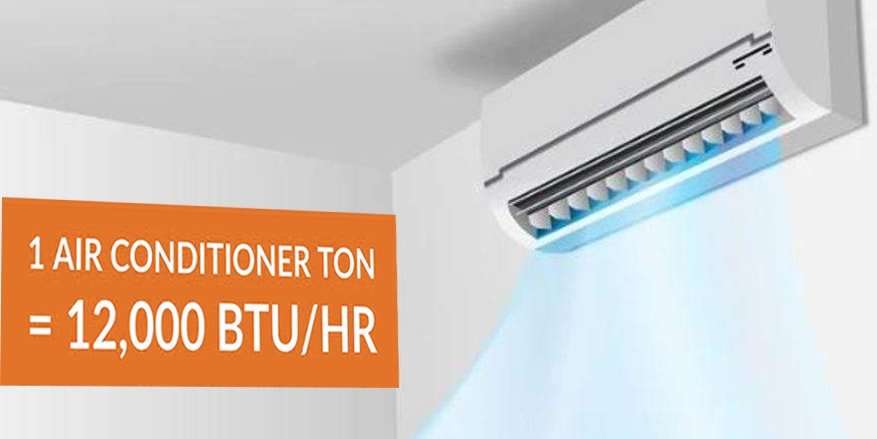 The high wall split AC unit is the most sought and mainly installed indoor type air condition system. Even it is preferred for commercial applications due to its easy installation and maintenance features. Utilizing the unique cutting edge technology, Frego has raised the bar with high capacity air conditioners offering the best performance and energy savings at affordable pricing.
Salient Features of Frego Split Air Conditioners
Turbo Cooling
R-410A Refrigerant
Self Diagnosis Function
Powerful Dehumidification
Golden Fin
Anti Cold Air
Auto Restart
Sleep Mode
Why Frego Split Air Conditioners are the Most-Preferred Air Conditioners in U.A.E?
Frego is the most sought-after brand for air conditioning systems as it offers superior performance, energy-efficient, and comfort in stylish air condition systems conforming to all interior spaces and lifestyles.

Major outstanding Features of Frego Double tropical wall mounted decorative units are:
3D Air Flow High-Density Filters which removes up to %80 of dust and pollen.
Selected Controlled Modes, apart from conventional remote control options available for wired control, front desk control, and centralized control.
WIFI Control to control your air conditioner from your smartphones anywhere, anytime.


FREGO High Wall Split AC Models and Prices
Models mentioned below with their compact and elegant design get fit in any space. Here are some details about some high wall split ac models:
FREGO High Wall 1.0 ton Split AC
| Model | FRMHWS-012R0T3C |
| --- | --- |
| Indoor | FRMHWI-012R0T3C |
| Outdoor | FRMHWO-012R0T3C |
| BTU | 12000 |
| Compressor | Rotary |
| Price | |
FREGO High Wall 1.5 ton Split AC
| Model | FRMHWS-018R0T3C |
| --- | --- |
| Indoor | FRMHWI-018R0T3C |
| Outdoor | FRMHWO-018R0T3C |
| BTU | 18000 |
| Compressor | Rotary |
| Price | |
FREGO High Wall 2.0 ton Split AC
| Model | FRMHWS-024R0T3C |
| --- | --- |
| Indoor | FRMHWI-024R0T3C |
| Outdoor | FRMHWO-024R0T3C |
| BTU | 24000 |
| Compressor | Rotary |
| Price | |
FREGO High Wall 2.5 ton Split AC
| Model | FRMHWS-030R0T3C |
| --- | --- |
| Indoor | FRMHWI-030R0T3C |
| Outdoor | FRMHWO-030R0T3C |
| BTU | 30000 |
| Compressor | Rotary |
| Price | |
FREGO High Wall 3.0 ton Split AC
| Model | FRMHWS-036R0T3C |
| --- | --- |
| Indoor | FRMHWI-036R0T3C |
| Outdoor | FRMHWO-036R0T3C |
| BTU | 36000 |
| Compressor | Rotary |
| Price | |
Helpful articles to help you hire professional service providers in Dubai, UAE
Don't forget to check out our piece on How To Buy The Right AC Unit In Dubai & Best Air Conditioning Company In Dubai