Why You Should Choose An O General Air Conditioners in 2023
When choosing an air conditioner for your home or office, always choose the best. Continue reading to learn why you should choose an O General AC unit.
Dubai is so hot that if you were to lose your cool even in the winter, you'd be burnt to a crisp (just joking). Before things reach a boiling point, ensure your home or office is well-equipped to beat the head with a properly-installed, well-maintained air conditioner. One of the best we recommend is the O General Air Conditioners, so read in for the specifics on the general.
WHAT EMIRATIS ARE SAYING ABOUT THE O GENERAL AC

Sometimes, it helps to get an unbiased opinion before you buy, especially on such a big purchase. Check out recommendations, reviews, and forum sites online. Of course, you can always go to the General product site itself, but the content will be heavy on marketing material and may not portray all the not-so-great features you want to know in advance. Review sites give you insight into:
Different model types and sizes are available, which may best suit your home (such as the Split model, which mounts to your ceiling)
Cooling effectiveness
Quality of outer and inner materials such as casing, wires and tubes, grating, fans, and motors
Opinion on looks (take this with a grain of salt – you may love an extensive, boxy sturdy look, whereas someone on a review site dings the product for looking too industrial for his new-wave home style)
Useful statistics on power consumption, energy ratios, energy savings
Maintenance
Prices
Going online is also an optimal place for looking up all of the specifications. Before you buy, you need to know if you can even place a certain model in your home or office, including operating voltage, frequency, phases, and cooling capacity. Try an online specification search site or even look for manuals and tip sheets posted online for your preferred brand, make, and model.
Saluting the General
It's called "Extreme Machine" for a reason. Produced by the General corporation, the O General AC is one of the main products sold by this India-based company. Many of the air conditioners in the General line have 5-star energy ratings, which is pretty impressive because of how long and often they run in our hot, hot area. Features include:
Compressor insulation blanket
3D double swing automatic
5-year compressor warranty
Anti-corrosion treatment
Heat exchanger fins
Hyper tropical compressor
R410A refrigerant
Wireless remote controller
Extreme rust resistance
Catalogs for O'general Air Conditioning Product Line
Where To Buy
The O General AC line is sold throughout the UAE; you can look it up online in E-stores; of course, you can buy from the source or talk to a seasoned service professional. ac repair technicians often have insight into local retailers and can point you toward someone trustworthy who will give you a great deal. You can also find the line online, and if you don't mind making large purchases over the internet, you may score the best deal this way.
Top O General Air Conditioners Suppliers in the UAE
checkout the websites for the below suppliers for general air conditioning in the UAE:
Amazon
Carrefour
Cool and Cool Air Condition System
Emax
Good Air
Noon
CAC Dubai
Sharaf DG
Taqeef
Range of O'General Air Conditioning Products

O GENERAL WALL-MOUNTED SPLIT AC
The latest generation of O General wall-mounted split air conditioners. Most futures of this generation are high power potency and quick cooling distribution. O General wall-mounted split ACs are the most effective alternative for residences, offices, and villas. FREE delivery.
MODEL NUMBER (Latest generation of O General AC)
ASGA18FUTA/AOGA18FUTA (1.5 Ton)
ASGA24FUTA/AOGA24FUTA (2.0 Ton)
ASGA30FETA/AOGA30FETA (2.5 Ton)
ASGA36FETA/AOFA36FETA (3.0 Ton)
Buy O General Air Conditioners Online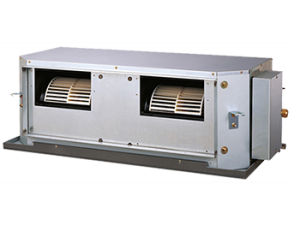 O GENERAL DUCTED SPLIT AC
Ducted air conditioners or central air conditioners square measure putting in behind a suspended or filed ceiling that utterly hides the indoor unit of the cooling. Air distribution is administered through a system of heat-insulated ducts set within the inter-ceiling area.
MODEL NUMBER (refrigerant R22)
ARG18/AOG18 (1.5 Ton)
ARG25/AOG25 (2.0 Ton)
ARG30/AOG30 (2.5 Ton)
ARG36/AOG36 (3.0 Ton)
ARG45/AOG45 (3.75 Ton)
ARG60/AOG60 (5.0 Ton)
O GENERAL CEILING SUSPENDED AC
O General ceiling suspended cooling could be a good selection for workplaces, showrooms, and Industrial houses. This sort has powerful airflow, and thanks to installation on the ceiling and its air flippers, the air distributing horizontally to the ceiling, suggests that airflow isn't happening directly; what's more leisurely.
MODEL NUMBER (refrigerant R22)
ABG18/AOG18 (1.5 Ton)
ABG24/AOG24 (2.0 Ton)
ABG30/AOG30 (2.5 Ton)
ABG36/AOG36 (3.0 Ton)
ABG45/AOG45 (3.75 Ton)
ABG54/AOG54 (4.5 Ton)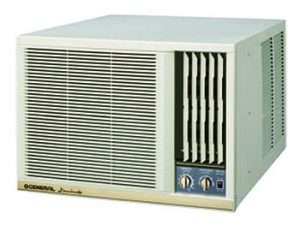 O GENERAL WINDOW AC
O General window ac could be a monobloc cooling. This can be the most affordable sort of air conditioner. To use this cooling enough to the infix, hook up with the water drainpipe. Fashionable for labor camps, farms, and apartments.
MODEL NUMBER
AXGS18APTH (1.5 Ton)
AXGS24APTH (2.0 Ton)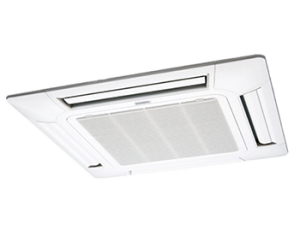 O GENERAL CASSETTE AC
O General container cooling is ideal for the workplace or house, wherever you have a suspended ceiling. Container sort can look nice in your interior because the face panel can show solely. The good thing about the container sort is that air distributing in four directions will give correct cooling distribution around the area.
MODEL NUMBER (refrigerant R22)
AUG18/AOG18 (1.5 Ton)
AUG25/AOG25 (2.0 Ton)
AUG30/AOG30 (2.5 Ton)
AUG36/AOG36 (3.0 Ton)
AUG45/AOG45 (3.75 Ton)
AUG54/AOG54 (4.5 Ton)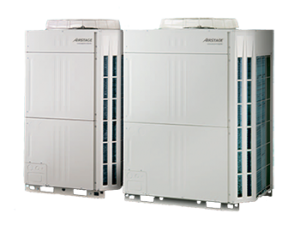 O GENERAL VRF SYSTEM