When you stop to think about it, we get quite a bit of use out of our bathroom. Between using the facilities, care routines, and bathing, it is not uncommon to spend hours there in a given week.
Over that much time, moisture from showers or humid air and pungent smells can permeate the air. So, how do you combat it? With an extractor fan. Here is all that you need to know about what a bathroom extractor fan does, how it can help your bathroom, and even how to properly install one. This is your comprehensive guide to bathroom extractor fans.
How Does a Bathroom Extractor Fan Work?
First and foremost, you should find a bathroom extractor fan with light. The best bathroom extractor fan is up to personal preference, but they all basically work the same. The extractor is mean to pull moisture out of the room, keeping the various components protected from excess moisture and keeping the room from developing things like mold growth.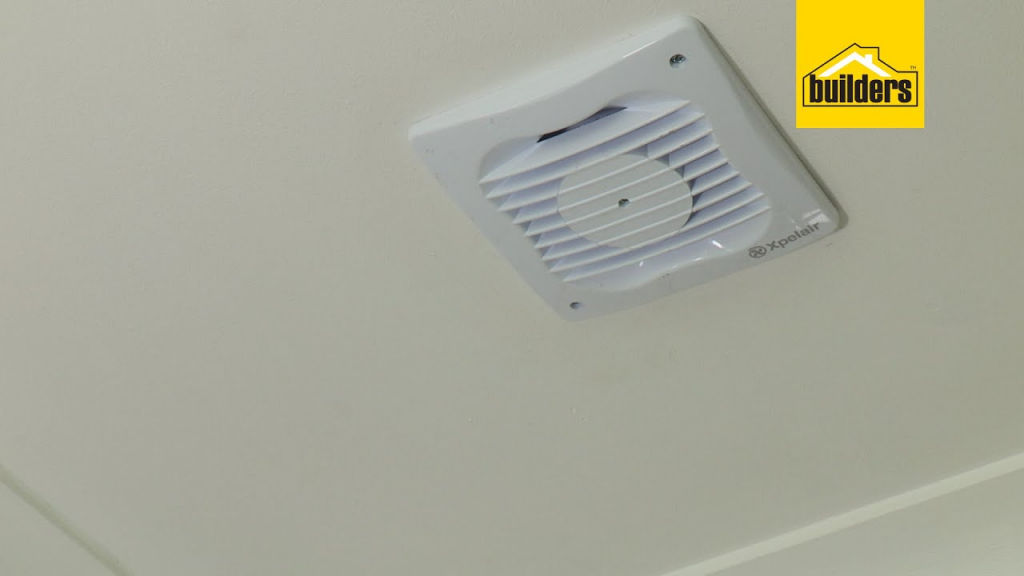 The fume extractor fan is great for removing nasty smells, too. You can even have a wall extractor fan if it fits the design of your home better. It all comes down to the accessibility of the space, the type of fan that you want, and who is installing the unit.
DIY installation is usually pretty simple, but it all depends on your level of skill. Don't be afraid to involve a professional if you are not sure how to do it.
Reasons Why You Should Install an Extractor Fan in the Bathroom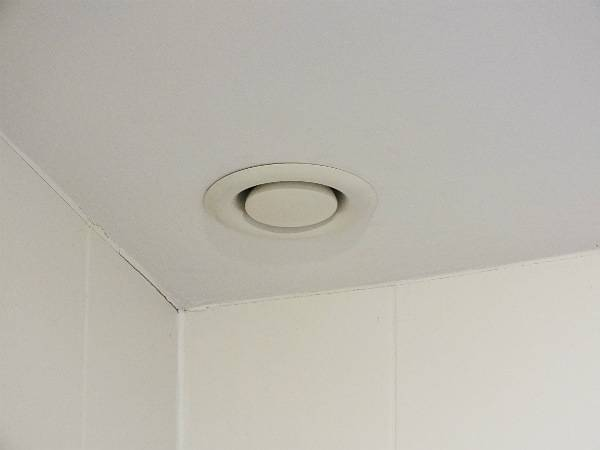 There are more than a few reasons why you would want to install an extractor fan in your bathroom. The question becomes "what is the install extractor fan cost" and can you perform that install extractor fan service yourself? What about where to install the extractor fan in the bathroom?
The primary reason that you would want to install the extractor fan is due to moisture concerns. Especially in more humid areas, excess moisture can permeate your bathroom. That moisture can get into the crevices, leading to potential mold growth. And that's not even counting what it can do to the cabinets, appliances, and more.
Further, an extractor fan is great for reducing smells. When you have company over, flip the fan on to get rid of any unwanted smells before they enter the bathroom.
Bathroom Dehumidifier vs Extractor Fan
What is the difference between a bathroom dehumidifier and an extractor fan? The first question to ask is "do I need a dehumidifier?" Since there are so many different things to consider – the best bathroom dehumidifier, dehumidifier pros and cons, a house dehumidifier vs a dehumidifier for mold, and a crawl space dehumidifier, for starters.
When you figure that out, you will see the main difference. The dehumidifier works to pull the moisture out of the air. Humid air can be heavy with moisture, making it feel hotter. Moreover, that moisture can lead to condensation building on the various surfaces in a room.
The fan does a little more. It pulls the moisture off of those surfaces when the condensation forms, keeping them dry and limiting the potential of mold growth. Further, the fan can pull smells out of a room. The fan is a little more versatile though the dehumidifier is great for making a room feel less heavy and full of moisture. Both are great choices, however.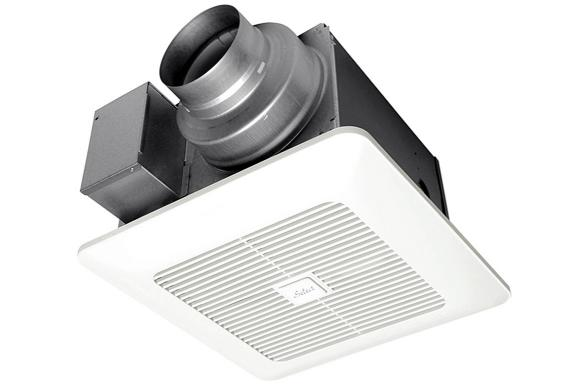 Steps How to Install Bathroom Fan
You need to know where to install the extractor fan in the bathroom, how to replace the bathroom fan, and how to hook up the bathroom exhaust fan. The good news is that this is most definitely a DIY project. It doesn't require a lot of time or skill to do properly.
Start by cutting an intake hole in the ceiling. You will have to mark the precise point where you want to do the installation first. If you have roof access, even better. Attach the connector to your electrical installation.
Then, you mount the fan into place. There may be brackets or screws that come along with it, for instance. When the fan is secure, you then patch up the hole accordingly. It should take a few hours for even the most novice of DIYer.
Keep in mind that the more complex the fan, the more complicated the install. Going with a simpler model may be the best course of action to follow.
Care and Maintenance of Extractor Fans
When you have a fan in the bathroom, like a bathroom extractor fan, you need to have proper bathroom venting solutions. With proper bathroom exhaust fan venting options, you keep the fan from getting clogged up with dust, dirt and debris.
Proper maintenance goes a long way towards preserving your extractor fan. They are rated to last for years but if they are constantly battling a buildup of dust, dirt, and debris, they can and will wear down far quicker than normal.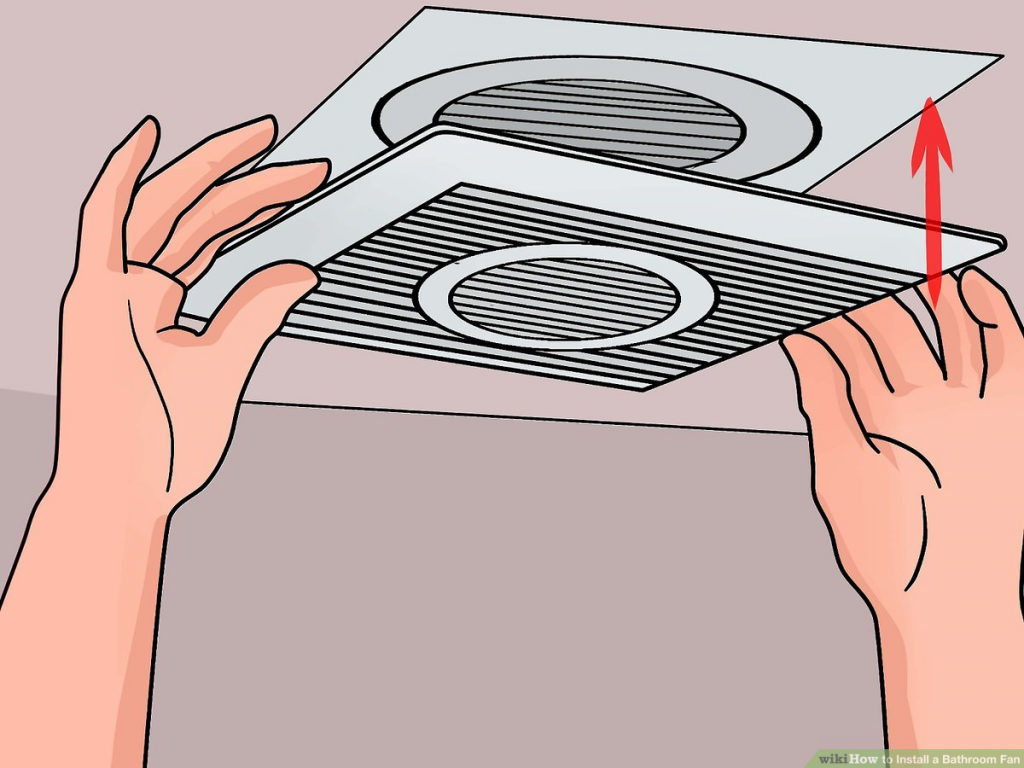 Even a quick cleaning would go a long way towards maintaining the life of your extractor fan. It is always easier to perform regular maintenance than have to fix an issue when it pops up. Best of all, you really only need to have maintenance done on it like twice per year to keep your extractor fan working optimally for a long time to come.
Conclusion
Bathroom extractor fans can be quite a valuable addition to any bathroom. Whether you are looking to keep moisture at bay, reduce bad smells, or both, it can get the job done. Even better, it has such an easy installation that just about anyone can do it.
Even better, once it is installed, all that needs to be done is the flipping of a switch. That flip of a switch will keep your bathroom smelling good, moisture from collecting, and having to deal with moisture damage or mold along the way.
A bathroom extractor fan really is a must-have addition for any bathroom in the house.
Looking for Ideas for Bathroom Renovation? Check out our article on innovative bathroom renovation ideas.
https://www.maintenanceservicesdubai.com/6-innovative-small-bathroom-renovation-ideas/