Revealing the Top Voted Interior Paint Brand in the U.A.E
With So Many Paint Manufacturers to Choose for Your Paint Project, Do You Know what's the Best Interior Paint Brand in U.A.E?
There are many factors complementing any paint brand as the best, dimming others while winning the customer's heart and trust.
Since in our earlier articles, we discussed some of the best selling brands in U.A.E, we received a lot of requests and suggestion by our readers to write on the best selling or the best interior paint brand in U.A.E, so here we are

This article is based on comparison measures and factors in finding the best paint brand in UAE which are as follows:
Quality & Finish
Customer reviews and recommendations
Range of colors
Exclusivity
and the most important of all preferred paint by experienced painters based on it's dray time, durability, and final result.
The Major Paint Manufacturers in U.A.E
Asian Paints
Benjamin Moore
Caparol Paints
Jotun Paints
Kansai Paints
MAS Paints
National Paints
Oasis Paints
Asian Paints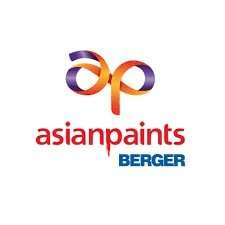 With the merger of Berger paints, Asian Paints had a huge impact on the market. They are the third-largest paint company in Asia and with manufacturing facilities all over the world, Asian paints are a big name in the paint world. Asian paints have a wide range of interior walls and decorative paints with premium luxury and economic options. Furthermore, their product line includes wood, floor, and metal paint coatings and primers.
Royale atoms health shield technology of Asian paints is most famous amongst customers, it is known for its silver ion protection and activated charcoals and claims to absorbs indoor air pollution killing bacterias and purifying air quality.
BENJAMIN MOORE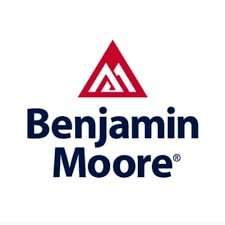 BENJAMIN MOORE USA offers interior, exterior paints and stains and promises to provide you the highest quality paint and finishes. They have an exceptional selection of exclusive and authentic colors. Since 1883, this paint brand is producing its own specially formulated and authentic paint colors with lasting results.
more information: www.benjaminmoore.ae
Caparol Paints
Caparol Paints is a premium brand of DAW, based in Germany it's one of the largest private paint manufacturers in Europe. Caparol Paints promises better quality and performance and has an extensive range of high-quality emulsions, enamels, decorative and structural paint coatings, flooring, and thermal solutions. Their premium exterior finishes are really popular.
more information: www.caparolarabia.com
Jotun Paints
Jotun Paints and coatings the best selling paint in the U.A.E, hundreds of retailers, suppliers, and inspiration centers of Jotun Multicolor make it easily accessible throughout the U.A.E. Furthermore, the unmatched paint quality and the color range is an additional attribute of this brand. Jotun paint offers interior, exterior paints, decorative paints, wood, floor, and industrial coatings.
more information: www.jotun.com/me
Kansai Paints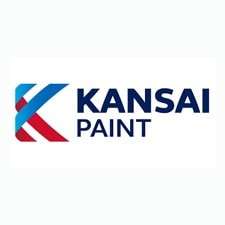 Kansai Paints is a unique brand from Japan and brought odor-free water-based paint products with environment-friendly lead-free and low VOC (Volatile Organic Compound) formulations. Over 1500 inspired colors for both interior and exterior of your home to choose from really makes this brand prominent.
more information: www.kansaipaint.ae
MAS Paints
Mas paint is a renowned name in wood paints as well as decorative paints in UAE. With roots from Italy and high quality of products, Mas paint has become a leading paint manufacturer in UAE. Furthermore, their reputation precedes them in the paint world.
Mas paint was founded by Al Atrash family in Saudi Arabia initially started manufacturing wood and industrial paints, lacquers, and finishes in Italy. Mas paint is an industrial partner of the international federation of interior architects and designers (IFI) and the association of professional interior designer APID. The quality of Mas paint products uses high-quality raw materials mainly from Italy and all over Europe are guaranteed to meet your expectations and creativity.
National Paints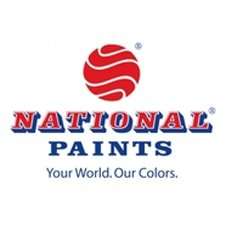 Founded in 1969 in Amman Jordan, National paints expanded its global presence rapidly. National paints promise the highest quality and with its rigorous testing of each batch of paint, they ensure it.
National paints have strong roots in the local and international markets and are committed to a clean and healthy environment.
The product by National paints includes decorative, protective, wood, metal, automotive, powder, marine paints and coatings as well as other paint products.
Decorative paints are the most selling product line of National paints and are available as liquid base as well as without water-based or solvent (powder coatings). Furthermore, National paints are found as the most affordable paint brand in the UAE.
Oasis Paints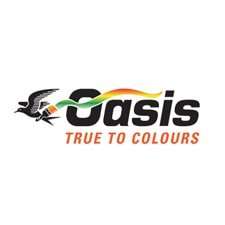 Oasis paint is made in the United Arab Emirates and in addition to decorative paints for walls they also produce protective industrial and wood coatings range.
Oasis painting is committed to the environment and recognizes the importance of sustainability and adhere to environment-friendly paints and coatings.
more information: www.oasispaints.com
Conclusion:
We asked contractors, professional painters, and home improvement enthusiasts about their preferred paint brand in UAE to conclude the best interior paint brand in U.A.E.
The consumer has mixed reviews and recommendations when it comes to home or office interior painting and decoration.
When it comes to multicolor, designer, or decorative painting of walls people didn't prefer any specific brand but found more considerate of environmentally friendly and odorless paint options for indoor paints.
Other major factors in choosing paint brand for home and offices in UAE is the choice of colors, tints, finish quality and affordability.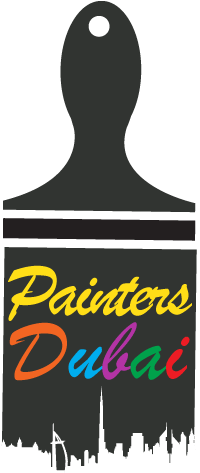 Interior and Exterior Painting Specialists in Dubai
Highly skilled painters proficient in residential and commercial interior and exterior painting and recurring satisfied clients makes us a popular service provider in Dubai.
Inquiry Form