The Best Paint Trends of 2018
If you're deciding to paint a room in your house or the entire thing, then consider these new hot paint trends of 2018. Here are the best of the year.
Is it time for you to re-paint your home?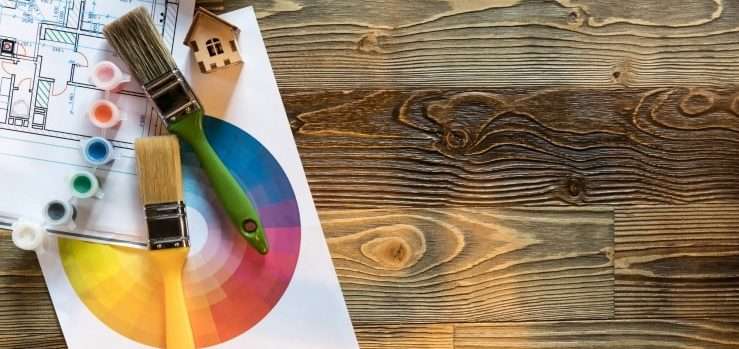 If it has been a while and you don't know what paint trends are in style, then check out this guide.
We break down the projected trends and color palettes of 2018. Let's get started.
1. Affinity
Affinity is one of three color palettes Sherwin-Williams forecasts for 2018. This color palette is what you'll want in your home if you love a base of neutral colors with a splash of vibrancy.
Affinity is all about painting your home with warm browns and adding accents of blues and fuchsia. Add the pop of color to highlight the best feature of a room.
2. Connectivity
This other Sherwin-Williams palette prediction is all about making a room high-definition. To achieve the connectivity look, you can draw inspiration from electric blues, vibrant greens, and yellows. If you think this is too much color, don't worry because it will be understated contrast by also incorporating grays and cream subtle tones.
3. Sincerity
If high-definition green and blue are not your styles, then the Sincerity palette is for you. The third Sheer-Williams palette also incorporates neutrals as a base to keep it simple and minimalistic. The purpose of this palette is to step away from everyday stress and find serenity within your room. Don't forget to add a splash of subtle pinks.
4. Splashes of Black
Black paint trends have been seen shown in all black powder rooms and even kitchens. The trend is not slowing down in 2018. If you're not quite sure if you dare paint an entire room black, start with an accent wall or paint your ceiling a light color.
If you choose to go for a black accent wall, make sure your furniture is light to create a contrast.
5. Midwest Charm
The purpose of the Midwest charm is to create a warm welcoming feeling. This trend is homey and not flashy. Stick to neutral colors, and try to use warm earthy tones to accentuate your architectural design such as trims and fireplaces.
6. Farmhouse
The farmhouse look is more popular than ever. Even if you live in a buzzing city, you can bring in some countryside touches into your home. Use a neutral color palette such as neutral and pale blues, browns, pinks, and greens. To add to the trend make sure to show any exposed brick and wooden floors.
7. Modern and Minimalist
The modern and minimalist trend is all about creating balance. Use neutral tones to paint the whole room and add touches of color to accentuate and lead your guests from one room to another.
Try to incorporate blacks, pale pinks, greys, and whites.
Get on Board With These Paint Trends
We hope these paint trends for 2018 serve you as inspiration when you're ready to give your home a fresh paint job. If you're in need of painting services for your next home project, check out what we have to offer. Or contact us with any inquiries.