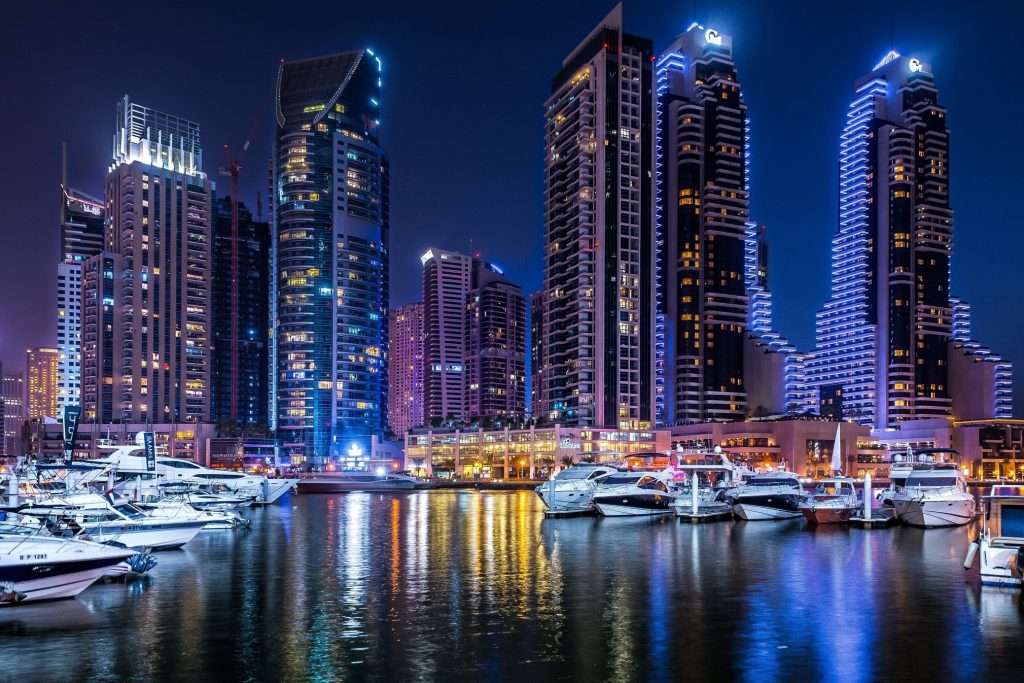 After the setback of the global pandemic, Dubai property prices are back on track. Predictions are that they will rise over 2.5% in the next year. So how do you find the perfect property for your needs?
For rental investments or living, we can help. Read on as we discuss everything you need to know about buying apartments in Dubai.
Buying a property in Dubai might sound like a complicated procedure. But it's otherwise; in fact, Dubai Land Department and the relevant departments have made it a swift process for buyers and sellers.
The process of purchasing a property in Dubai is smooth and fast and as transparent as it gets.
Everyone is eligible for buying an apartment in Dubai; all you have to do is decide if you will buy a new apartment right from the developer or if you are interested in an apartment available for purchase from its owner.
What's your main purpose of buying the appartment?
Purchasing the appartment as an investment nt to live rent free!
Purchasing the appartment as an investment to rent out!
What type of appartment you are looking for?
Purchasing a brand new appartment directly from the developer!
You can choose from many off-plan and on-plan options available for you, directly from the developer. Meaning you can skip the agent's commission and you will have a lot to bargain and can conveniently select from the size of the apartment, its location, and amenities within or around the property.
Purchasing an appartment from a private owner in an already devloped community!
An apartment in an already developed community means good rental income. Whether you are going to make it a vacation home or rent it out on risk-free yearly rental contracts. If the apartment you chose to buy is located in a good community and lies within easy to commute location, Another major advantage can be a good resale value.
How Much Do They Cost?
Compared to other Middles East countries, the property prices in Dubai are not the cheapest, but neither are they the most expensive. An average property will cost around $6000 USD per square meter. This can drop to $3000 on the lower end of the scale and rise to $8000 for luxury properties.
There are several factors that can alter the price of the property. Consider the location, the age of the apartment, and its specifications.
Fees and Taxes
Fees and taxes are simple in Dubai, but best of all, they are low cost. There are no annual property taxes at all. During a rental, any property charges and government fees are also paid by the tenant.
The main charge is a 4% development contract fee. It is split between the seller and buyer, applicable whenever land is sold or purchased. Other fees will include any common costs or homeowners associations.
Who Can Buy Property in Dubai?
Anyone can buy property in Dubai, regardless of their nationality. The buyer does not need residency or UAE citizenship. No documentation or special permits are required.
Selecting a Location
There are several areas in Dubai, each unique in its location and look. You should take time to visit and experience these areas before buying. Some of the most popular are listed below.
Downtown
This is one of the busiest and most expensive districts in the city. As many people work downtown and lots of international offices are here, it is very popular. You will find most of the cities major tourist attractions are in the location.
Mirdif
Mirdif is a much quieter residential area, ideal for families and those wanting a more relaxed pace. It is within driving distance of the industrial districts but also close to the airport. This makes it ideal for anyone coming in and out of the city.
Land and property are much cheaper here. It also has access to lots of amenities such as quality international schools.
Making an Offer
When making an offer, always give a price and consider some room for negotiation. You will need to make a deposit, and the amount needed can vary depending on the wishes of the seller. The buyer is also expected to pay the real estate agent's commission fee and transfer fees.
If both parties agree to the sale, then a contract will need signing. This is a Memorandum of Understanding under Dubai property law.
Dubai Property Visa
There have been several visas introduced to the country to encourage property development. The most popular of these has been the five-year investment visa. An investment of AED 5 million put into the real estate sector of the country is needed.
Can I Get a Residence Permit?
When you buy a property in Dubai, you gain a two-year residency permit. Upon expiry, you can renew this with ease. Property purchased to qualify must be in a freehold area, with a minimum investment of AED 1 million.
Checking the Property
Before signing, you should consider getting someone to look over the major systems in the apartment. Primarily, this will be the electrical and plumbing work. A broken water heater is a common problem in Dubai properties, and the correct installation and its condition should be noted before purchase. 
Aside from this, a check of the air conditioning is essential. With the constant heat from Dubai's climate, you don't want this to break down.
Is Buying in Dubai a Good Investment?
Whatever way diversification is done, the fortunes of Dubai lies in commodities, and in particular, oil. After the financial crisis in 2008, property prices remained fairly level. While this does not currently signify massive gains, it does show a low level of risk.
For those thinking of renting out, Dubai always has an influx of ex-pats and foreign workers. This means you should not have a problem renting out your purchase, bringing in a recurring income. You will also find that properties are built to a very high standard.
Buying Apartments in Dubai
Now you know all about buying apartments in Dubai, the fun can begin. Start shopping for your perfect property. From villas to condos, Dubai has everything you could desire.
For all your service needs, Dubai technical should be your first stop. We have an online directory of everything your home could need. Click here to see our list of moving and packing services to get your relocation started.
Are you buying an appatment for investement and expecting good ROI?
Keep Visiting this article! We are preparing the list of communities to help you shortlist your search.
Are you tired of paying rents and finally decided to buy your own apparmtent in Dubai?
We will soon update the list of communities in Dubai to help you shortlist your search for this category.