If you are moving to Dubai for the first time and searching for a suitable place for rent. First-timers renting in Dubai may face some challenges. Use our guide to answer all your questions. Our guide may also be helpful for you if you are already resident planning on moving to a new apartment in Dubai.
As of 2021, Dubai has a population of around 3.43 million people. With this large number of people, it's no secret that Dubai is a very popular place to live for a variety of reasons. If you've thought about moving to Dubai, you're not alone.
However, moving to Dubai may prove to be difficult if you don't know how to start your move. After all, you do need to consider finding the right apartment, hiring the right Dubai movers, hiring handyman services, and making sure you're a resident, among many other factors. All of this information can quickly become overwhelming, but that's why this article is here to help.
Here, you'll learn all about how to move to Dubai step-by-step. By knowing more about this information, you'll be less nervous and more confident to get started with your move to Dubai. Before you consider anything else, let's take a closer look at what you need to know when moving out of your old apartment.
Choosing The Perfect Apartment For You
Choosing the perfect apartment for you can be difficult if you don't know what to look for. The main thing you need to consider when choosing an apartment is if you want a furnished or unfurnished apartment. There are several pros and cons to each choice, and reading more below will help you make the best choice.
Moving into a new apartment? Planning on Interior walls painting? Check out our helpful article on the best interior paint brand in UAE
First, keep in mind what you want out of your move. Are you planning on staying in your new apartment for a short time or do you want to stay there for a year or more? If you want to move into a furnished apartment, keep in mind that all the furniture you need will already be there, so there likely won't be much room for your own furniture if you have any.
However, this might be a great option for you if you want to save money on furniture, especially if you plan on moving again soon and don't want to drag a bunch of your own furniture with you. There would be no need to spend thousands of dollars on mattresses, couches, dining tables, and televisions. A furnished apartment can also save you time and money on hiring furniture movers as well.
If you don't have a lot of time to move into your new place, a furnished apartment may be ideal because everything you need is already set up. Another benefit is that some furnished apartments may have shorter leases since they are often desired by those who don't stay in one place for very long. If this is similar to your situation, a furnished apartment might be perfect for you.
If you decided to rent a furnished apartment, you may have to deal with a higher security deposit
Choosing between an Furnished and Unfurnished Apartment to rent in Dubai
A furnished apartment can save you a lot of hassles as it comes with fitted appliances, furniture, and electronics. Mostly, All you have to do is grab your essentials and move into your furnished apartment. A furnished apartment is your best choice if you have a busy schedule and want to know the new area you are moving in while you take your time settling in. Sometimes, a furnished apartment comes with a complete package, including utilities and cleaning services. You can compare your options beforehand, as most furnished apartments require a security deposit and 1-month rent upfront. The most popular or in-demand property rental locations in Dubai, Like Dubai Marina, JBR, JLT, and Business Bay, have many furnished apartments available on short-term and long-term rental contracts.
When renting a furnished apartment, it is advisable and essential to check that hot water(bathroom), air conditioning(bedroom), and TV Connections are all in place and working.
There are a few downsides to choosing a furnished apartment, but this is where an unfurnished apartment can come in and save the day. For example, in furnished apartments, you may have to deal with a higher security deposit because of the furniture. You may not get that security deposit back if you end up damaging any of the furniture.
You won't have this problem with unfurnished apartments because all your furniture will be your own and you can wear it out as much or as little as you want. An unfurnished apartment is also a great choice if you want to have more creative freedom when it comes to the look and decor of your apartment. In an unfurnished apartment, you can bring in all the knickknacks and pieces of furniture that you want.
Another huge benefit of unfurnished apartments is that there is plenty of space to work with and you won't be working around someone else's furniture. You'll have all the space you need to set up your couch, table, chairs, and whatever else you might have. In an unfurnished apartment, you can make sure you never feel cramped.
So, once you have your perfect apartment and you're about to move it, what should you do next?
A Few Extra Tips
It's important not to forget the details when moving to Dubai. When you sign a tenancy contract with your landlord, consider how long you are going to be living in Dubai. If you plan on staying for more than a year, you will need to have a residence visa and emirates ID that will be valid for the time you will be staying in Dubai. 
In addition to those documents, you will also need a bank account, a checkbook, and a passport that will be valid for at least the next six years. Without proper documentation, you could easily run into trouble when trying to stay in Dubai for a longer period of time than what you're allotted.
Always check and read your tenancy contract carefully before signing and make sure there is no hidden clause.
Also, make sure you keep in mind how much money you will be spending on rent and utilities as well as food and other items you might need while living in Dubai. There's nothing worse than arriving and soon realizing that you don't have the funds to sustain yourself in Dubai for as long as you had hoped.
Some services your might need before moving in to new appartment.
Hiring Air Conditioning Contractor
Prior to moving into your new home, it is advisable to hire an ac repair company or an ac servicing company to schedule a survey to inspect ac ducts (to clean and disinfect any mold or debris), clean the air conditioning unit, and ac gas refill.
Hoe to Find the Best AC Maintenance Company in Dubai
Hire Handyman Services
You might need handyman services more than you expect when you first move in. This is because, especially when you're moving into an unfurnished apartment, you'll need help with furniture assembly and installation.
Renting a Self Storage Unit
A self-storage unit comes in handy if there is a gap between your move-in and move-out date, you can store your items securely in a storage unit. Depending on your situation, you may have some of your belongings in Dubai storage as you wait for your move-in date.
So if you are looking for perfect storage space for rent in Dubai, check out our article on How To Choose The Right Self Storage Facility For Your Needs
Hiring Movers for your Relocation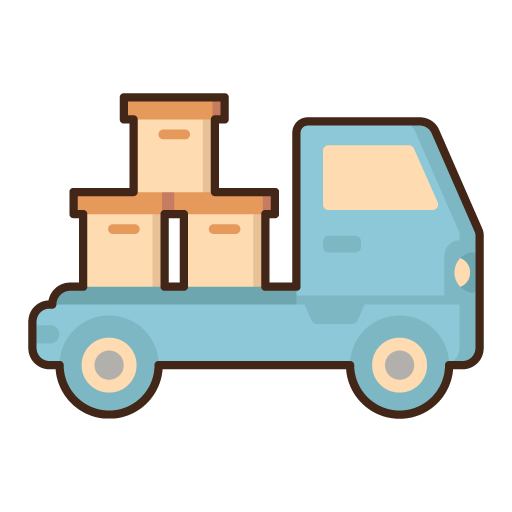 Relocating to your new apartment needs a lot of work and can be stressful. Hiring local Dubai movers can help you in between your move, packing, and unpacking of your items, and even can help you store your items in a storage facility.
Tips for Choosing the Right Local Movers
Your Guide to Moving to Dubai
If you've made it to the end of this article, you now know all about what to expect when moving to Dubai. You know how to pack your things efficiently, how to hire movers, handymen, ac technicians, painters, plumbers, and how to choose your apartment. With this information, you can more confidently start your move to Dubai.
Helpful articles to help you hire professional service providers in Dubai, UAE
Are you Planning on Renovating your Apartment? Check out our Home Renovation Guide!
---
Checkout why air duct cleaning & disinfection is Necessary for your Home