Get this: the population in Dubai is expected to double by the year 2027. With so many people in the process of moving to Dubai, you might be wondering how to make packing easier.
Luckily for you, we've got the best tips for moving to Dubai for you. From packing strategies for moving to choose licensed companies, here are 10 tips to get the best movers in Dubai!
Hire the Best Movers in Dubai
Always look for a licensed and insured Mover with Third Party Liability and Workmen Compensation Insurance to avoid Technical Issues at Last Moment
Always Demand Extra Boxes and pack your most valuables by yourself
Make sure to hire a Handyman Services on hourly rates in Advance to put up the curtains, Install Ligh Fixtures and any other random DIY required.
1. Ask for Suggestions
Thinking about moving to Dubai anytime soon?
In that case, you might want to ask your family members and friends for suggestions on professional movers. That's because they've most likely relocated to Dubai at least once.
Avoid moving companies with negative feedback from customers for their services or activities. Once you find a professional moving company with positive customer feedback, then you will know that you are in the right place.
2. Check Legal Documents
For those of you who are moving to Dubai, it's important to check the legal documents of your moving company. This is especially true if you are moving to the following hotspots in Dubai:
Be sure to read any legal agreements or documents before you sign an agreement. That way, you can make sure that your belongings are protected, particularly the expensive ones. If not, you won't be able to file any insurance claims if your inventory is broken or damaged during the move.
3. Pick the Right Van
Here's the deal. If you are moving across town, you might be able to make one trip in a small van. Our general rule of thumb is that the fewer trips you have to make, the more affordable your move is. Keeping this in mind, it's essential to pick the right van to carry your family's belongings.
The best part is that there are moving van size calculators available on the web to help you with this step. Better yet, ask your professional moving company about which van size is perfect for your move.
4. Organize Your Move Early
Whether you are moving from an apartment or a house, our golden rule is to organize your move as early as possible. To make your move as smooth as possible, you should give yourself ample time to pack and plan your transportation.
Another word of advice is to give yourself between four and eight weeks to prepare for your move, including finding licensed Dubai movers. For additional moving help, you can easily check out a checklist online to make sure that you are right on track.
5. Choose Licensed Companies
One of the most common ways to make sure that you hire a top-notch moving company is to ask them to provide certificates and licenses for their services.
What should you do if your moving company of choice can't provide these documents? The answer is simple: hire a moving company that can!
6. Check Customer Feedback
Have you checked customer feedback for the moving companies in your area yet?
If not, this is the best way to find quality moving companies in Dubai. Simply research past customer and client reviews and feedback to get to know the company better.
Pro tip: read customer complaints to get a better idea of their disadvantages as well.
7. Personally Contact Companies
No matter how much research you do online, the only way to know what you're getting quality service is to visit moving companies in Dubai. Not only does visiting your moving company's location to build trust, but it also gives you a good idea of their relationship with customers.
8. Ask for an Estimate
Here comes the fun part: asking several different Dubai moving companies for an estimate of their services. We highly recommend that you get in touch with up to three moving companies to give you an estimate. If you want to take it to the next level, invite them to your home to provide a more accurate estimate for your move.
When the moving companies are at your house, be thorough and upfront with them when you giving them a house tour. That way, they will be able to see everything that will be packed during your move. In the end, it is always a smart idea to choose a company that you have the most trust in and feels most comfortable with.
9. Compare Your Moving Estimates
As we mentioned above, you should always compare three estimates from different moving companies. Once you've got that down, it's time to talk about comparing your moving estimates.
After each moving company has completed their in-house surveys, take a look at the estimates that they provided you. This is the most efficient way to make sure that your official bill will be as close to the estimate as soon as possible.
10. Read Your Contract
Last but not least, you have to read your moving contract before you sign any paperwork. In your contract, your moving company will typically list every service that they provide you with.
Besides this, your moving contract should also include the pick-up and drop off locations that you agreed upon. It's your job to make sure that all the services that you discussed are mentioned in this contract.
If not, you can always amend it to add extra services. However, this might raise your original estimate in the long run.
Finding a perfect service provider in Dubai is not a problem anymore.
Best Movers in Dubai
Alfa Movers is operating more than a decade with hundreds of satisfying customers, with our, customize and professional attitude we give our customer complete satisfaction, either it's moving in Arabian ranches within, moving to or moving from you always find Alfa Movers as one of the best options with compatible prices,
Better yet, have a clear plastic box or a rucksack nearby so that you can access your essential bag in your new home. Now, you'll be able to spot your essentials amid a sea of cardboard boxes. Simple as that!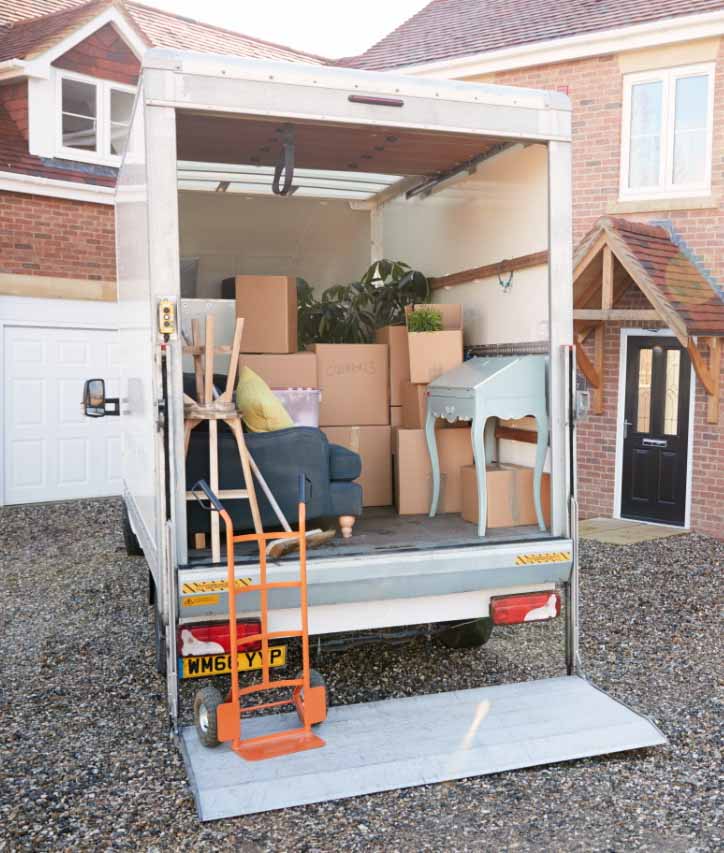 Additional Dubai Moving Tips
For those of you planning to move your family in Dubai, you may want to donate any unwanted items to cut down on your inventory. Once you start to simplify and declutter your home, you will probably see that you have more belongings than you need.
Let's face it: it is pointless to move items that will only spend months sitting unused in your storage. You can say both time and money by either tossing these items or donating them to charities. This includes everything from old electronics to clothes.
The sooner that you start packing, the better. Do your best to stay organized during the packing process as well.
The easiest way to do this is to prepare packing materials in advance, which can include:
Various sized boxes
Tape
Sticker labels
Colored markers
Bubble wrap
After you've chosen the right moving company for you, ask them to assist with moving any heavy furniture. They can even offer valuable advice on how to move things more effectively and efficiently. Not to mention that they can help with reassembling and packing everything too.
In addition to this, arrange a bag of essentials before your move. Even if you are only moving a short distance, you should have a bag with everything you will need to function for the next couple of days or weeks.
You might be wondering – what should I pack first when moving?
For those who don't know where to start, you can't go wrong with packing the following:
A change of clothes
Essential toiletries
Phone chargers
Snacks