Finding a cleaner in Dubai for your home or office is a task to be taken seriously
Are you a hired person who has to run the house while also attending to the workplace needs? Then you definitely require a housekeeping attendant or cleaner in Dubai. A cleaner can take care of your house while you can focus on the hectic routine of your workplace. It becomes essential in any job to deliver your best and maintain a balance with your homely life. Still, it can become fatigued when things at home start becoming a handful, and you need extra assistance.
The foremost thing you'll need to go through these points:
Need For A Cleaner
If you are a hired individual who doesn't seem to have much time for home maintenance and housekeeping on your hands, then hiring a maid or cleaner can be the answers to your prayers says Heba Noureldine, a Cleaning Company Dubai home cleaning expert, as they will take full charge of the cleaning of the house and let you focus on what matters to you, that is, your job.
Time Management:
It is essential to manage your time because if you're a hired person, then you need to keep track of the times you can clock in and clock out. The routine of your work can play a huge role in deciding whether you need to hire a cleaner or not because if you do not get time to come home after a long day at work and perform all cleaning activities by yourself, then you need to hire a housekeeper.
Salary Offer:
It is important to keep in mind the high demand for cleaners that also means that you'll have to compete with the already circulating job offers in the market for cleaners. Most people offer additional facilities like transport, accommodation, and food to their cleaners, so determine this beforehand that can you afford all these facilities?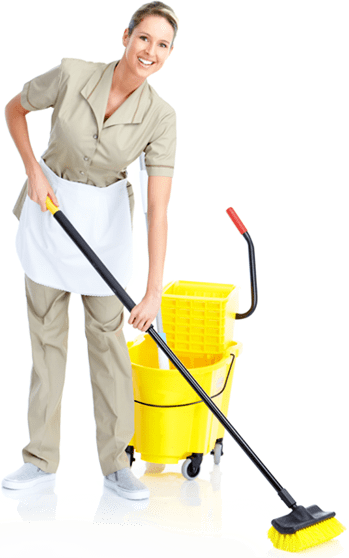 Who Exactly Is A Cleaner?
A cleaner is a person who can take care of a workplace, hospital; house or dwelling by disposing of trash and maintaining the cleanliness of the said building. Preferably, the cleaners are usually required to have a high school degree or GED for reliability and are requested to have previous work experience.
Their tasks involve:
Vacuuming of all the carpets and rugs within the house or office.
Perform dusting and getting rid of all dust and fingerprints on all surfaces.
Hand clean all surfaces like glass windows, doors, shelves, etc.
Dusting or sweeping of floors.
Removal of all the garbage and waste materials.
How Much Does A Cleaner Cost?
Roughly the estimated average salary of a housekeeping attendant or a cleaner can be around; 1,000 to 3,500 UAE Dirham. This is just an estimated average salary range that can vary from person to person based on their set of skills and past experiences in the field. These cleaners also sometimes are required to be of the desired nationality, depending on the employer.
The average job offers of a cleaner also affix some facilities offered to the salary like accommodation, food or lunch and transport facilities to make the salary package or job offer appear more proper or handsome. This, of course, is not a compulsion but is preformed excessively around the country and to make your offer stand out, it can be added. Check out the article on the minimum salary for hiring maids in UAE as said by the officials in 2020.
The cleaner can also be a non-native and have a different nationality, in this case, if you're your maid's legal sponsor you'll have to deposit 5,000 Dirham annually for the residency visa of UAE. There can also be miscellaneous charges like medical tests, UAE ID and registration charges, health insurance or flight ticket, etc. You'll also have to bear the daily cost of living and provide amenities like accommodation, food transport, etc. based on the nationality of your maid; their home embassy can also demand a refundable fee of around 3,000 to 10 DH.
Final Verdict:
Although hiring a cleaner can solve a lot of your problems, but many problems can arise because of hiring a cleaner. They can be very pricy, and ad can cost you a lot of extra money, in exchange for your money all you'll need is going to be your extra effort and you can save up all that money from avoiding hiring a maid and just cleaning the house by yourself. Hiring a cleaner is worth your money because they do the job for you and you can spend more time with your friends and family and feel healthier, happier and productive.
Cleaning Company
We Provide Professional Cleaning Services in Dubai on Hourly, Monthly and Contract Basis.
: Hor Al Anz East, Abu Saif Business Center, Dubai
: +971 56 466 0472
: www.cleaningcompany.ae
: Email Us
Send us Your Inquiries
---