Roadside Assistance Services in Dubai
The need for Roadside assistance may arise at any time to anyone and at that time you can come out of the situation if you have somebody to fall back on without loss of time. We as your roadside assistance in Dubai are waiting for your phone call to reach you in the shortest possible time wherever you are in the UAE particularly in and around Dubai. Our roadside assistance service is available for 24 hours.
We will be at your side in no time. Our Dubai roadside assistance in Dubai services is totally reliable and our experts will be able to take you out of your worst situation and take on the responsibility of taking care of you and your vehicle with minimum hassles.
Our range of Roadside assistance in Dubai Services includes:
24 X7 Car recovery and transport
Emergency car breakdown and recovery assistance
Recovery of vehicles involved in Accidents Flatbed tow
Battery related issues and on the spot Dead battery change
Jump starting your car and battery care
Flat tire change or tire delivery on the spot in case of a completely damaged tire
Long-distance car transport
All types of Roadside assistance service
Petrol delivery and Out of petrol refill services
Changing of Wrong petrol – extract & change services
All types of car towing and vehicle recovery services etc
24/7 Car recovery and Transport
When your car or vehicle has suffered damage or goes out of service to the extent that it cannot move out of its current location, you need to get the road assistance in Dubai service to transport it to a service station to be repaired. When you call us for this type of service we attend to your vehicle in the shortest possible time, and our experienced technicians, evaluate the condition of the vehicle and if it cannot be moved as it is, will arrange for moving it to a service station through our recovery vehicle.
Emergency car breakdown and car recovery service

If you are traveling and suddenly your car breaks down and you are stranded on the way.  In such a situation you need to go for roadside assistance and you can call us and we as your roadside assistance in Dubai will be at your service within the shortest possible time. We make an evaluation of the situation on the spot and if the vehicle can be repaired and make it function normally, we will service it then and there and help you be on your way in no time.
If the car/ vehicle cannot be serviced on the spot, we will take care of your vehicle and arrange for a spare vehicle for your transport to your destination and take your car to our service station and set it right as soon as possible.
Assistance for vehicles involved in accidents
When your vehicle is involved in an accident, and has suffered extensive damages and cannot be moved out of the accident site by yourself, you can call us and we will move your vehicle out of the accident site in the shortest possible time to move it to a service station or other place as per your direction.
This service can save you a lot of headaches and give you peace of mind once we arrive on the scene and take care of your damaged vehicle.
Assistance for battery-related issues
Car Battery Replacement & Delivery Service
When you are traveling in your car and suddenly it refuses to fire and you are not able to start which may be due to a dead battery or some problem in the battery. In this situation of standing in the middle of the road, you have to seek the help of roadside assistance to set right the battery problem. When you call us we will come to your location, with a spare battery and help you be on your way in no time. If your battery is completely dead we will replace it with a new one and make your car function normally.
Assistance for fuel-related problems

Fuel Delivery Service
When you are traveling in your car, you have to prepare for the trip by taking care of the things that will make your car run normally. This includes the fuel you have in your car. If you are stranded midway due to the non-availability of fuel in your car you can call us for help and we will arrive at your location with Fuel and refuel your car on the spot and help you get moving in no time. This will include the use of the wrong petrol in your car and the car engine refusing to work and in this case, we will extract the petrol from your car and fill it with the right fuel so that your car can go on normally.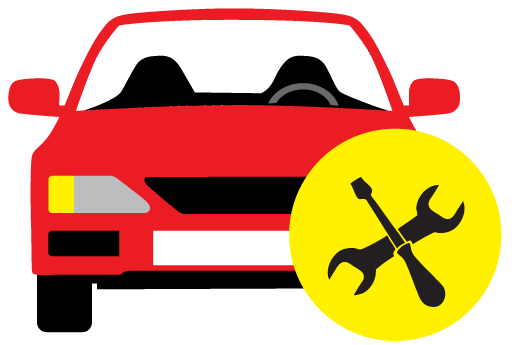 Roadside assistance in Dubai for the recovery of your vehicle
If you get stuck up with your car in remote places, or off-road locations or in a car parking lots we can help you come out of these areas by arranging for pulling out your vehicle from the sand or other obstacles in the shortest possible time. This is necessary to take the worry and frustration out of your mind and by taking care of your car and make it roll again through our rescue teams which are well trained and experienced in handling such situations.
Thus, we are your one-stop solution for all types of roadside assistance in Dubai and we can help you get out of any situation arising out of your car or vehicle and take the botheration out of your mind. Our technically qualified and highly experienced team of automobile professionals will help you get out of the tight situations and be on your way as if nothing happened.
Send us an inquiry to Put your Advertise here