Table of Contents
What is the Best Split AC to Buy in the UAE?
Trending Wall Mount Decorative Split Air Conditioning Brands in the UAE
List of Best Wall Mounted Split AC brands in the UAE:

Finding a split air conditioner that fits your needs requires knowing your options. Here is the best split AC to buy in the UAE in 2021.
Have you been thinking about ramping up the cooling comfort of your home?
When central air is non-existent or just not cutting it in certain spots, it's easy for shoppers to jump to, window or portable ACs to give them the cooling boost they need. But what many don't realize is that there's a third option that might be an even better choice.
Ask yourself: Is this something you might use regularly, year after year?
With the rising UAE heat, the answer is likely an emphatic "YES." If that's the case, it's time to start researching the best split AC for your home.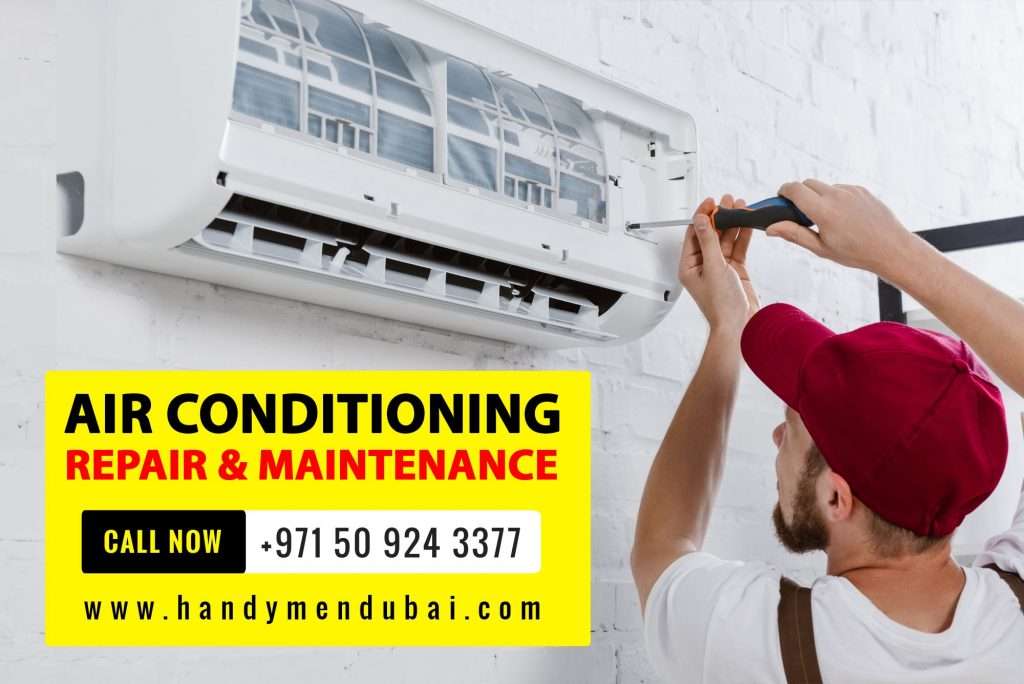 A window unit and portable AC are convenient setups since they're essentially one-part systems. You just detach the part and move it to any room to set it up.
What Is a Split AC?
A split AC, or mini-split AC, is more complex than a single-piece AC, but it offers a much simpler installation than a ducted central air system. You get to avoid the added maintenance that comes with central ac units as well.
There are three parts to a split AC:
Outdoor condenser unit
Indoor air blower
Refrigerant lines
If you feel confident drilling a few holes in your wall, a split AC can be a simple DIY installation. The indoor air blower unit mounts to the inside wall and circulates the air, blowing out cool air and sucking in warm air.
To oversimplify how an AC works, the refrigerant flows between the outdoor and indoor units, keeping the AC cold and dispelling heat outside. Having a multi-part system like this has several benefits.
The Best Split AC for 2022
The best split air conditioner comes stocked with more features than window units and even the best portable AC. As a result, we get to apply more criteria to give you the best advice possible!
We ranked the best split AC in the UAE based on performance factors including:
Cooling power
Build quality
Controls and features
Energy efficiency
Cost-effectiveness
For help choosing the right split air conditioner for your home, read up on the key aspects to consider.
Now that you know all about choosing a split system, let's take a look at the best split ACs for 2021.
1. Gree R4`matic-R18C3

Any list featuring the best split AC in Dubai or elsewhere has to have a Gree. We chose the R4`matic-R18C3 for its sleek profile, energy efficiency, and overall value.
To start, Gree does it right with a rotary compressor and R410a refrigerant, the current standard. These aspects combine to create an energy-efficient and eco-friendly system, one that is much safer than one with the older R22 refrigerant.
Of course, with few exceptions, these should be standard on a high-quality AC. Instead, the place we get really excited is some of the emerging smart cooling technology.
Like many of their other lines, the Gree split AC features 3D airflow, filling the room with cool air in an even fashion. It's a fast way to cool a room, but when you need instant relief, you can bump up the cooling power with the "Turbo" option on the remote.
Speaking of the remote, its iFeel sensor reads the room temperature and lets the AC know it needs to adjust the comfort level.
On the inside of the AC, Gree didn't skimp on construction either.
Coils feature a gold fin coating to extend their life, resist corrosion, and improve efficiency. Meanwhile, cold plasma technology reduces recirculating odors, and the X-Fan auto-clean function keeps coils clear of moisture and bacteria. All this equals healthier, more enjoyable air quality.
Specs and Features
Compressor/refrigerant: Rotary/R410a
Output: 18,000BTU
Size: 22 x 97 x 30 cm
Noise: 36dB
Energy rating: 4-star
Warranty: 10-year
Auto-restart
Timer and sleep mode
Self-diagnosis
Child safety lock
2. Super General SGS-195-GE

At a 2-star rating, the Super General is one of the least efficient models on this list. Still, whether you're looking for the best portable units or the best split ACs in the UAE, the 30-year-old brand consistently earns its place among the top options.
The SGS-195-GE is a worthwhile update to their other lines that run R22. With a rotary compressor and R410a refrigerant, this model can keep up with the competition, while also being one of the most budget-friendly options.
The Super General sports an elegant digital display, which features a Night-Display function for convenience at all times.
Like the Gree, the Super General's remote has a "Follow-Me" mode that reads the temperature and reports back to the AC, ensuring optimal airflow and cooling. It manages cooling efficiency with a 4-way swing to dispense air evenly to every corner of the room. Plus, you have a "Turbo" button to activate the JetCool feature so you can get chilly in no time.
For its price, Super General added quality components that ensure a longer lifespan. With its gold fin coil coating and self-clean function, this model is a low-maintenance route for years of comfort.
Specs and Feature
Compressor/refrigerant: Rotary/R410a
Output: 18,000BTU
Size: 21.5 x 96.5 x 32 cm
Noise: 43dB
Energy rating: 2-star
Warranty: 1-year, 5-year compressor
Auto-restart
Timer and sleep mode
Memory
3. LG DualCool I27TCP

It's one of the more expensive options on the list, but with the pile of features and ultra-modern look, we feel the LG I27TCP is still an excellent value.
LG boasts the Dual Inverter compressor as one of the most energy-efficient technologies available. Even in 65-degree weather, the LG works to quickly deliver uninterrupted cooling for large areas.
Instead of cycling on and off to maintain a consistent temperature, which consumes a substantial amount of energy, the inverter compressor stays on and adjusts its speed. It conserves more energy while ensuring a more consistent temperature over time. And because it's a dual inverter, you get to enjoy more power and faster cooling!
The compressor is impressive, but the feature set doesn't stop there. We don't have space to elaborate on all of them, but some of the key aspects of LG's robust design include:
Gold fin coil coating
Auto-clean
Dual Protection filter for fine dust and bacteria
4-way auto-swing
6-position vertical and 5-position horizontal louver control
If you want exceptional efficiency and control, the LG is a top choice. The one recommendation would be to consider a protection plan if available.
The 10-year compressor warranty is parts only, so if anything happens after the first year, you'll be out of pocket without coverage. For the investment and given the number of features, it's worth it to make sure everything runs as smoothly as possible.
Specs and Features
Compressor/refrigerant: Dual Inverter/R410a
Output: 24,000BTU
Size: 21 x 100 x 34.5 cm
Noise: 40dB
Energy rating: 4-star
Warranty: 1-year, 10-year compressor
Timer and sleep mode
4. O General Premium Split Wall AC 1.5 Ton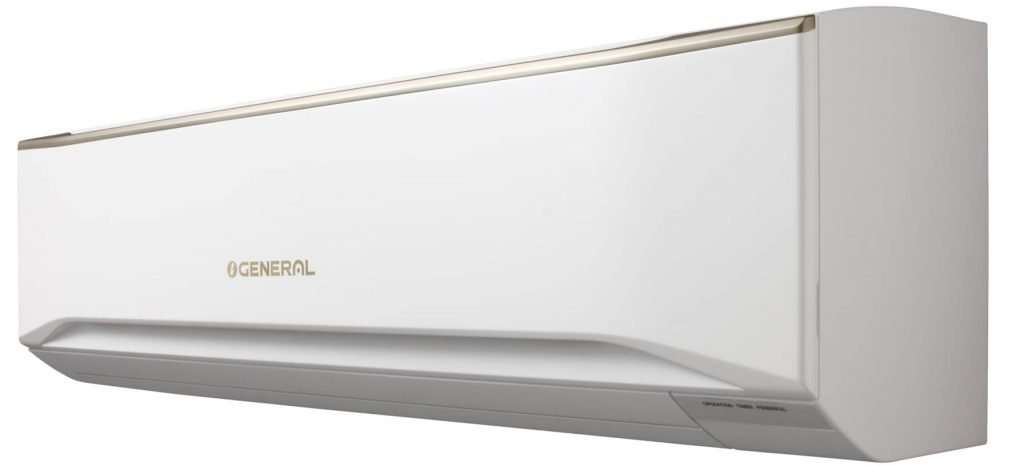 At first glance, the O General seems expensive for an 18,000BTU unit. But once you start to break down the specs and rating, you can see that the O General's top-tier quality shines brightest in their Premium split line.
We love that O General doesn't hide shoddy quality behind fancy features. The controls may be basic, but you can be sure that they take pride in their advanced cooling capabilities.
With its powerful 5-speed fan and advanced airflow design, the O General supplies every corner of the room with immediate cooling. It's heavy-duty, fast, far-reaching, and most importantly, efficient. The O General's 5-star rating is great for the environment and your wallet.
Specs and Features
Compressor/refrigerant: Rotary/R410a
Output: 18,000BTU
Size: 28 x 115 x 34 cm
Noise: 47dB
Energy rating: 5-star
Warranty: 5-year
Timer and sleep mode
5. Samsung AR24TRHQKWK

Samsung is a global giant in appliances and electronics, and the AR24TRHQKWK certainly follows its pedigree. Similar to LG, Samsung offers industry-leading technology inside and out.
To start, you get an inverter compressor instead of the common rotary mechanism. This contributes to the AR24TRHQKWK's 4-star energy rating because it doesn't expend energy turning on and off constantly to maintain temperature.
The airflow through the unit is rapid and purifying. The 2-way auto-swing doesn't circulate air as evenly as the 4-way models, but this unit still provides instant relief, especially when you use the Fast Cooling mode.
The easy-to-clean HD filter removes several contaminants such as pollen, mold, and pet dander. If you suffer from allergies or breathing problems, the Samsung can help you breathe healthier and sleep sounder.
From a construction standpoint, Samsung competes with premium technology in its own way. Instead of a gold fin coating, they use a DuraFin+ coil, a corrosion-resistant design that they test against salt sprays for 480 hours. If you want a classy look and impressive technology at an affordable price, Samsung could be the perfect investment.
Specs and Features
Compressor/refrigerant: Inverter/R410a
Output: 24,000BTU
Size: 22.5 x 108 x 33.5 cm
Noise: 46dB
Energy rating: 4-star
Warranty: 1-year, 5-year compressor
Auto-restart
Timer and sleep mode
6. Akai ACMA-24201SAR

Last but certainly not least, the Akai ACMA-24201SAR brings together many of the features that we love in the other listed models. It's a little on the bulky side, but if you have the centimeters to spare, it can do great things for the comfort of your home.
Akai prides itself on the dependable Japanese technology that drives its brand. They have every right to brag since the unit has smart construction upgrades inside and out to handle the elements. The gold fin coating protects the life of the coils while the rugged exterior casing keeps the interior components safe and operational.
What else can you expect? In short, very little compromise.
You've got the 4-way auto-swing for even airflow and the turbo option to boost your cooling to the max. The filter works hard to remove odors and airborne contaminants to help you enjoy a fresher environment.
The Akai is a powerful and reliable unit. The only downside compared to the other models listed is the 3-star energy rating. If you value eco-friendly operation above all else, you may want to look at the 4 and 5-star options.
Specs and Features
Compressor/refrigerant: Rotary/R410a
Output: 24,000BTU
Size: 30 x 110 x 38 cm
Noise: 53dB
Energy rating: 3-star
Warranty: 1-year, 5-year compressor
Timer and sleep mode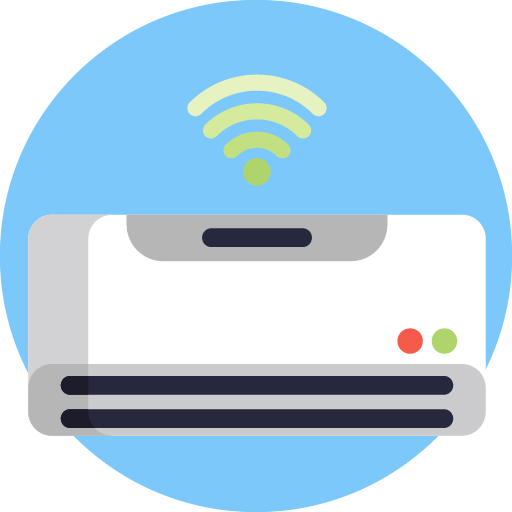 Trending Wall Mount Decorative Split Air Conditioning Brands in the UAE
List of Best Wall Mounted Split AC brands in the UAE:
Aftron
Akai
Aux
Daikin
Elekta
Eurostar
Gree
Haier
Hisense
Hitachi
Indesit
LG
Mitsubishi
Nikai
Nobel
Panasonic
Samsung
Tcl
Westpoint
Wolf Power
Do you find our comparative article on best ac in the UAE helpful? If yes, check out our below articles with the most views.
Don't Forget to check our Piece on the Best VRF System in U.A.E
Also check our article on the Best Portable Air Conditioners
Looking for Air Conditioning Maintenance Services?
Looking for a Mover in Dubai?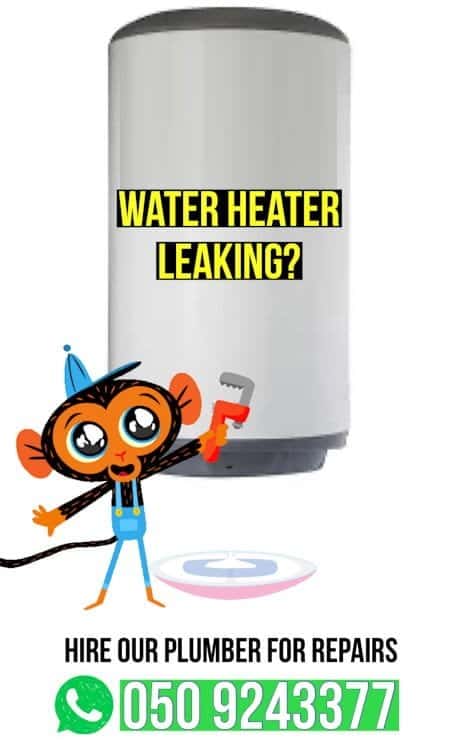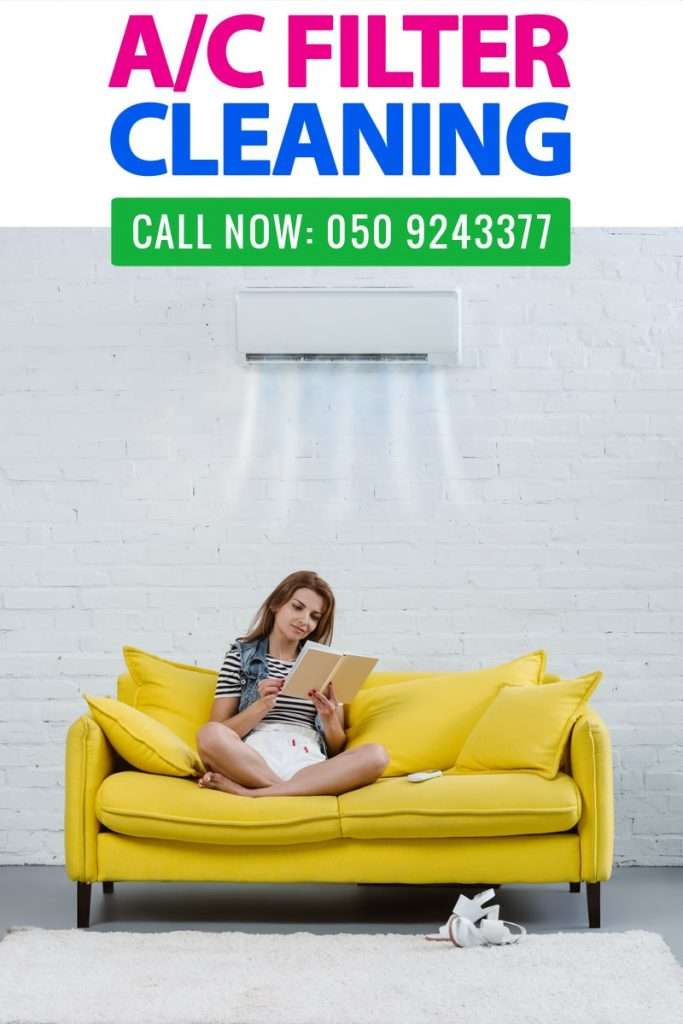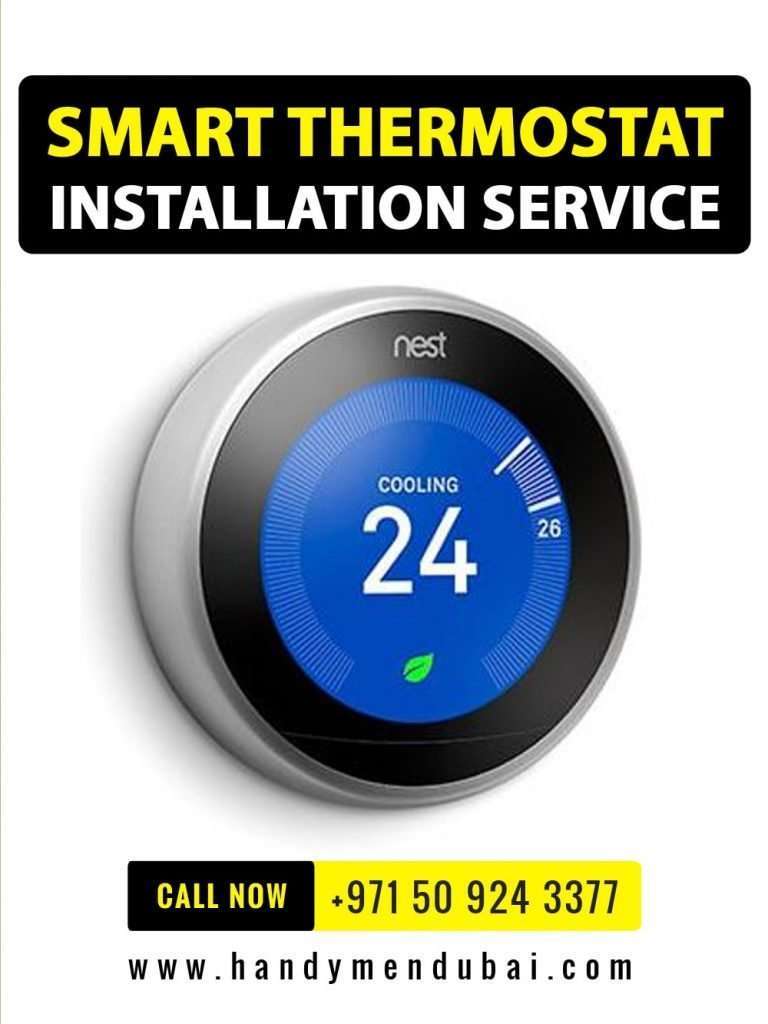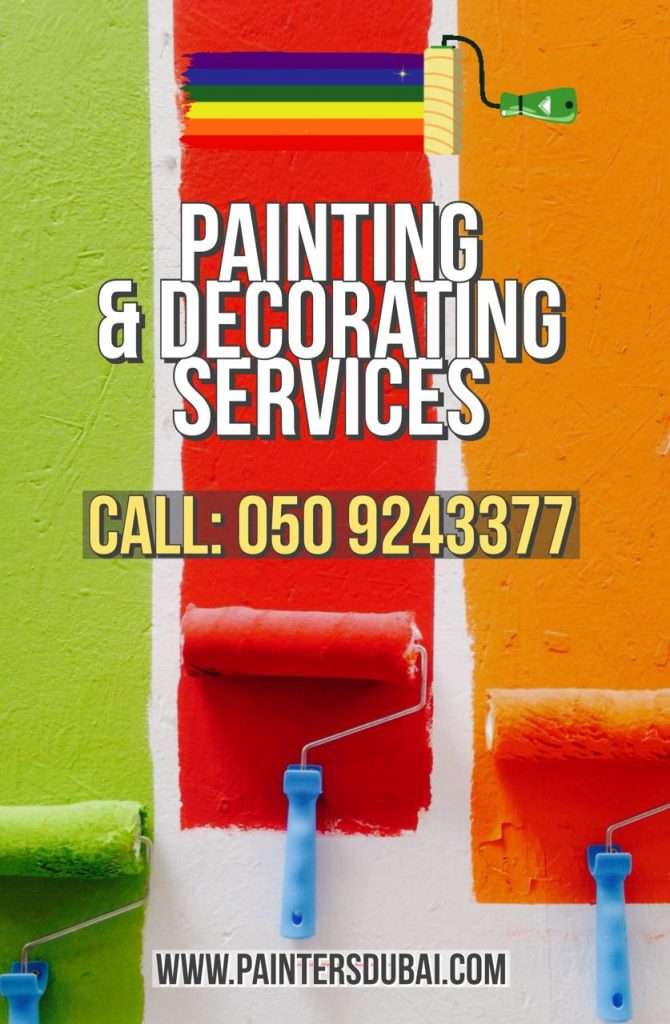 What's the Best Split AC in the UAE?
And the winner is…. the Gree R4`matic-R18C3! It doesn't falter in any area, and with a superior warranty and features set, it rises above the competition. Check out their lineup to find the right sizing for your home.
Getting the best split AC for your home is just one part of the puzzle when you're trying to create the perfect environment. From maintenance to accessorizing, there are plenty of tasks to keep in mind if you want a comfortable home. Follow our blog for more reviews and advice on outfitting your home with the best brands so you can start enjoying your space to the fullest.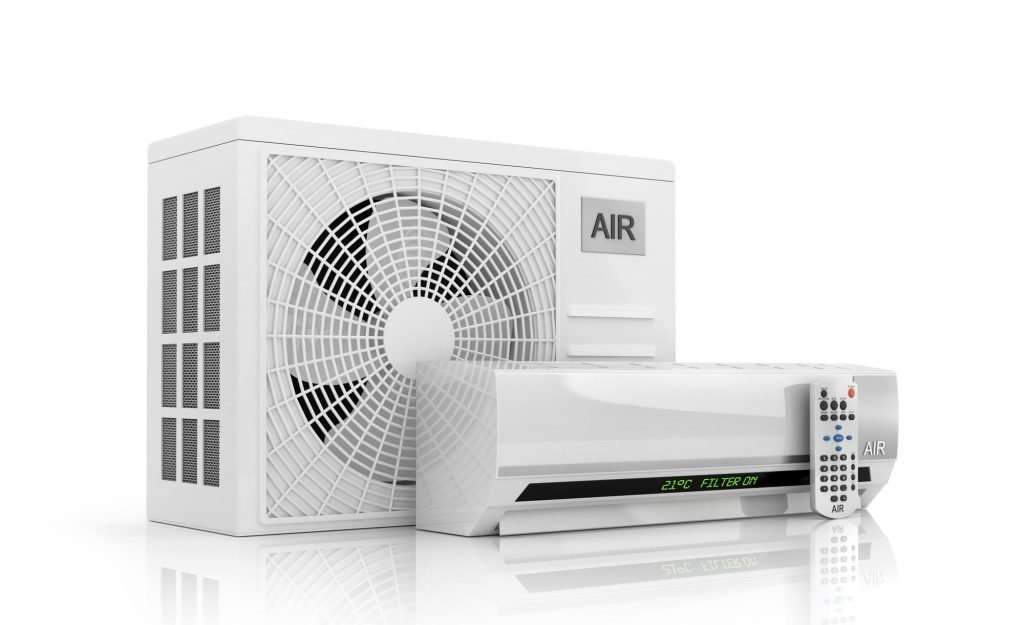 Benefits of Installing the Best Split Air Conditioner in Your Home
Do you hate the volume of portable and window ACs? Your frustration mostly comes from the loud condenser unit that gets rid of the heat transferred by the refrigerant. Since these parts are all in one unit, the loudest part is right in the room with you.
This isn't the case with a split AC. Since the condenser is separate from the air blower, you can place it up to 100 feet away from your house, turning a roar into a whisper, if not less.
The other huge advantage of split ACs is their energy efficiency. Split ACs offer some of the best energy ratings, providing better savings than any other kind of air conditioner.
Split ACs are stylish upgrades from your standard air conditioning options. They're quieter than window units, more space-efficient than portables, and much easier to set up than central air.