Moving your family or company to Dubai? Let's help you make the most out of your self-storage. Follow these steps for choosing quality storage in Dubai.
More than 2/3 of people living in the UAE rent their homes rather than buying them. That means there are a lot of people out there who need quality self-storage in Dubai to store the possessions they can't keep at home. Self-storage units are a great way to save space and keep your home from getting cluttered. But with so many places offering self-storage in Dubai, picking the right self-storage option can be hard.
We're here to help you make the most of your self-storage by teaching you how to find quality self-storage in Dubai. Keep reading to learn tips, tricks, and what to consider when choosing quality self-storage in Dubai
Self-storage or personal storage comes in handy when you are moving to a new location or traveling in between your rental contract expiry, you want to securely store the items as you cannot carry them along everywhere.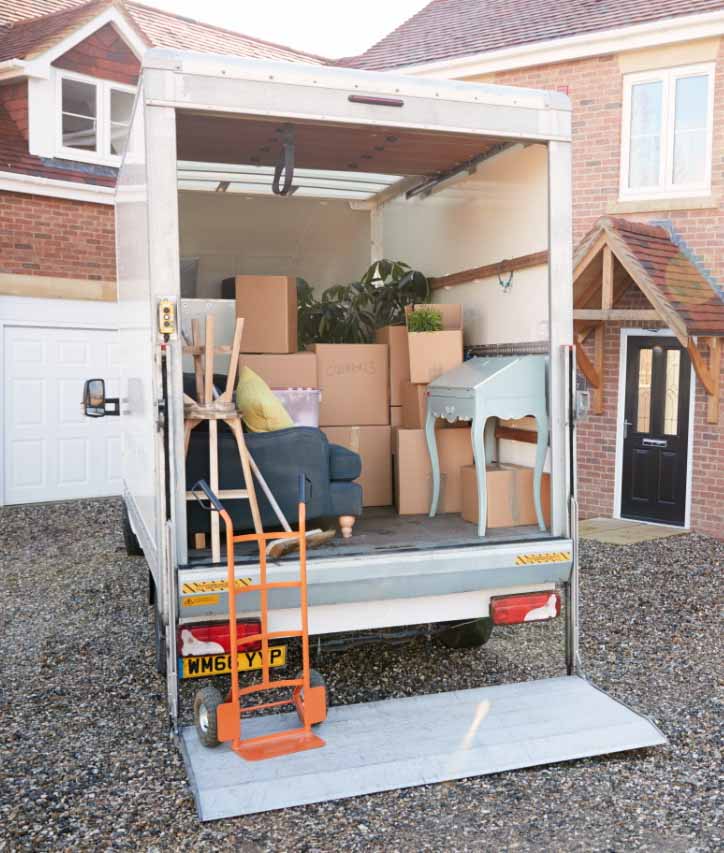 We are one of the leading Storage rentals Providers in Dubai, from complete removal services to professional packing and storage we cover it all, each storage unit is secure, lockable, and temperature controlled.
We have acquired by years of hard work and learning an amount of experience, quality trained personnel, and premium service capabilities to provide you with the ideal self-storage rental experience.
As a leading company in this field, we are proud of our customs and tradition. The reason for our lifespan and success is quite simple. We offer the finest moving storing and packing services at compatible prices.
if you haven't been to a storage facility and might be wondering what it looks like, here is an overview below of a standard self-storage facility in the U.A.E.
you can expect a nicely built temperature-controlled warehouse in a prominent location with lots of differently sized storage units with a pad or digital lock.
you may choose any of the storage boxes suits your needs and inquire about what can be stored and what not, majorly there are separate storage facilities for food commodities as that requires additional hygiene, care, and caution.
well if you are no expert in calculating how much area your items will occupy then leave it to professionals, the storage facility manager or customer adviser will be more than happy to inspect your home and do the calculation for you.
Note: Most of the storage companies calculate and rent the storage units per CBM basis.
Now you can expect the terms of storage rental, the duration of storage rental are totally up to your flexibility but you may want to ask if the storage company is giving any special rates for weekly rentals and long term rentals, that way you can plan according to your schedule and save some extra.
Reasons to Use Self-Storage
Did you know self-storage facilities also offer packing and forwarding as well as removal solutions? There are plenty of reasons to invest in a self-storage reason.
Not sold on the idea of self-storage yet? Well, here are some key reasons for getting yourself a self-storage unit:
Retirement or Downsizing
If your kids have moved out or you plan on retiring soon, you may be in the market for a smaller home. Self-storage units are a great way to store the belongings you can't keep in a smaller space. Just because you may not be able to fit a sentimental item in your home, doesn't mean you should have to throw it!
If you travel a lot for work or personal reasons, self-storage units are great for keeping your items readily available. With a storage unit, you won't have to carry your valuables or big items every time you travel, and you can rest easy knowing they're safe and secure.
Are you moving soon? If so, it's possible you may need to live in a temporary home as you make the transition to your new space. Storage units are a great way to keep your furniture and belongings in one place as you wait to move.
Always look for a full-service professional storage company that has been providing the community with local and long-distance moving and packing services.
Knowledgeable Staff
Experienced, knowledgeable, and have friendly crew members to our immaculate & impressive modern trucks for easily moving and transfer from and to a storage facility.
Any good company should offer substantial moving, packing and storage rental services at comparable and competitive rates.
Below are some characteristics of a good company:
Providing local and long-distance moving
Staff trained to safely move all of your precious belongings to your new place.
Good customer service experience
A legal and licensed company
Insured storage facility
A company with workmen insurance
!
Final Thoughts
With so many self-storage options in Dubai, it can be tricky to find the option that's right for you. But if you follow these tips, you should be able to find the best possible option for you!
We assure you that you will be pleased with our wide variety of advanced enormous services. We look forward to extending our reputable services to our honorable clients.
Do you currently rent a self-storage unit in Dubai? What has that experience been like? Let us know in the comments!
We also offer Completer Removal Solutions with Moving and Packing Services
Inquiry Form
---
Home Storage Dubai is a modern facility of self-storage units for businesses and individuals. Our team can help you every step of the way, from packing and moving to store your Items.
Inquiry Form
Helpful tips before renting a Storage Unit
Handy tips before renting a self-storage in Dubai
Looking for a self-storage option for personal or commercial storage? Here are some things to consider when looking at different options.

Think About Accessibility

Before looking at self-storage options in Dubai, you should think about how often you'd need to access the belongings you plan on keeping there. Not all storage companies in Dubai are open 24/7, so you should look into their hours of operation before you start getting quotes.

You should definitely look into a variety of storage options in Dubai if"
Need to use or pick up items during off-hours (middle of the night)
Need to use or pick up items on a public holiday
There are some -storage options in Dubai that operate during these hours, so just make sure to look around and find the one that's best for you!

Consider the Location of the Storage Company

If you think you'll need to access your belongings often, you shouldn't choose a storage option in Dubai that is far away from your home. Most storage in Dubai is housed in the Al Quoz Industrial Area or Jebel Ali, but there are options popping up in other areas as well.
It's important to know though that most storage options in Dubai are located outside of central areas, so make sure you plan ahead and give yourself enough time to make the trek to and from the location.
Note: If a location close to you is a bit pricier, you should go for it! Convenience is worth more than you think.

Consider Cleanliness of the Storage Facility

A clean storage facility is essential if you are keeping valuable or perishable items there. Consider storage options in Dubai that take extra steps for things like pest control. The last thing you want is for roaches or moths to ruin your upholstered furniture or rugs.

Learn the Storage Facility Policies Beforehand

When looking at storage in Dubai, it's important to know the rules and policies of each facility you're looking at. Some facilities only rent out units for a contracted period of time while others may let you do month-to-month rentals.
Most facilities also have rules about the types of items you can store there, so make sure you check those rules to guarantee you can keep all your belongings there.

Make Sure Their Security Systems are Up to Date and are in compliance with local authorities

If you want to keep your belongings safe and sound, you need to look at storage options in Dubai with the highest security.
Here are some basic security features you should look for in storage in Dubai:
Gated access (with electronic-entry gates and security guards to get in and out)
Lighting (bright lighting to guarantee the safety and that any thieves could be easily spotted)
On-site management (with managers on duty to keep an eye on the property)

Here are some advanced security features you may want to consider as well:
Alarmed units (the alarm will sound if anyone tries to break into your unit)
Video surveillance (used to review any potential break-in and to deter thieves)
Resident management (manager lives on-site so the facility can be supervised 24/7)

Facilities with more advanced security features are generally more expensive, but if you're someone who worries about the safety of your stuff, it's worth the cost.


Think About Customer Service

Quality customer service is key to having a good experience with a self-storage facility. When looking at self-storage in Dubai, you should look for a storage company whose customer service experts are regularly available and eager to answer any questions you have in a thorough manner.
Before picking an option, you should call the facility's customer service line and talk to a representative to get a feel for their customer service. If you feel there is a lack of organization or if the customer service cannot give you the answers or guidance you need, it's probably best to avoid them and pick a different storage option.