Are you having a plumbing leak in your apartment or villa?
If you are stuck with running water in the toilet or a leaking flush tank, leak from ceiling, broken water heater, clogged drain or broken toilet accessories then look no further and just give us a call.
Professional plumbers will fix all your plumbing issues and will be able to instantly fix the leak on spot and later can rectify the cause.
Remodeling of Toilet and kitchen needs a lot of plumbing work and we are expert in all kind of refurbishment work and installation of all toilet and plumbing services.
Every time you need plumbing, call our plumbers Dubai for top-notch installation, repair, and maintenance, performed by skilled professionals. We are fully trained and very experienced in delivering a range of professional plumbing services, including installation, repair, and maintenance. When booking us you will receive first-class plumbing services at a competitive rate. Our services are very well known across the local area, and we have many satisfied clients. Every emergency plumber on our team has the know-how and expertise to successfully resolve the plumbing problems of your property. We deliver excellent customer service and have received many positive comments, some are published on our testimonials page.
Our plumbers are the right choice for every plumbing need of your property, from fixing loose tabs to unblocking internal wall pipes. And we'll do it without breaking the bank! With us, you can choose from a range of services, including:
Installation and replacement – from sink and basin replacement to wet room and bathroom installation
Unblocking – baths, internal pipes, urinals and more
Repairs – from mending faulty toilet flush mechanisms to dripping U-bends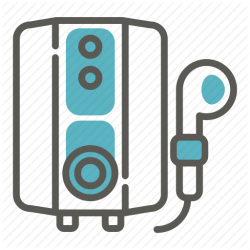 ---
Running Toilet Flush Tank Repair
Bath Tub Installation Service
---
Emergency Plumbers
Why hire us?
Our team members are available for bookings Six days a week and in the evenings for the same price.
We will bring along the necessary tools to have the plumbing job done promptly and efficiently.
You can choose from a variety of plumbing services, including installation, maintenance, and repairs
Moreover, When merging our plumbing services with any other particular duty we offer, like odd jobs and refurbishment services, you will be able to enjoy significant benefits.
Our Professional plumbers in Dubai are just a phone call away, so call now and book our expert services on a budget!
Our friendly customer care team will offer you free quotes on your property, 24/7.
From simple repairs to renovation projects, we can save you time and money. Many people today are always on the go, which means they do not want to spend their few free moments working in the bathroom. Let us take care of these jobs for you so you are able to enjoy a little less stress in your life.
We have the experience to guide you through your bathroom project to help you decide exactly what you need, saving you the time and frustration. We listen to your ideas and goals to update and improve your bathroom.
SOME OF OUR PROFESSIONAL SERVICES INCLUDE:
Fixing a toilet
Installing towel racks
Replacing faucets
Tile installation
Exhaust fan repair
Drywall repair
Caulking
Replacing silicone
Washing Machine Installation
Dish Washer Fixing
Cooking Range Fixing & Installation
Tap Leak Fixing
Water Heater Leak Fixing & Repairing
Kitchen Accessories Installation & Repairing
Bath Accessories Installation & Repairing
Bathroom Shower Door Installation
Grouting or Re-Grouting
Silicone Sealant
Running Toilet Flush Tank
Leaking Flush Tank
It makes no difference at all if you need all of the tiles in your shower replaced or if you just need someone to come in to hang that new towel rack you have had stashed in the cabinet for the past few years.
Caulking Services
Our professionals have a great deal of experience with caulking. Caulking will be completed properly around the tub, shower and toilet to keep your bathroom floor dry. When we are done, your bathroom will not only be beautifully sealed in all the right places, but you will be protected from mildew and harmful bacteria as well.
We Get It Done Right
The scope of the bathroom services that we provide goes well beyond caulking. We also repair drywall, install grout and tile, install and repair fixtures, repair toilets, replace and repair faucets, install towel racks and safety bars and repair and install exhaust fans. Bathrooms are generally quite damp. Such dampness combined with the occasional water leaks can lead to a wide array of problems for a home or business owner. Such problems can go unnoticed by someone with an untrained eye. Without the necessary maintenance and upgrades, a bathroom can become a dangerous environment.
We will be able to access your problem and determine the extent of any damage when you call for your free estimate. Our skilled professionals will be able to take care of any necessary repairs and installations efficiently in order to prevent the occurrence of further damage to your bathroom.
Stress-Free Maintenance
Could your bathroom use a facelift? Are your fixtures stained and your grout dark? Is water leaking out from around the caulking? Do you have a running faucet or a broken toilet? These are just a few of the bathroom services that we offer.
However, we understand that every job is different from the next; therefore, we provide our customers with free estimates. This gives us the opportunity to discuss with you the work that needs to be done and allows you to give your approval on all pricing before the job is started.
---
OUR MAJOR AREAS OF WORK (INSTANT AVAILABILITY OF EMERGENCY TEAMS IN BELOW AREAS)