Are you having air conditioning cooling problem?
If you're starting your air conditioner for the first time, or a unit isn't running properly and you need to service an air conditioner, AC Cleaning Dubai can save you time and money, while some service jobs should be left to a professional. Our customers admire that we never sprint through a job to get to the next. Speed is for computers and race cars, so we take our time to do the job done right at the time.
We take great delight in staying state of the art with today's technological advances. Our technicians are educated in the latest version of service techniques and implementations and we strive to dedicate ourselves to excellent service and products.
We install and service all of the most popular assembling and models – as well as some of the older brands, in order to assure that you and your family stay comfortable. A common question we got asked why my air conditioner not working? We're here to tackle your problems and give an ultimate solution to provide relief to yourself. We are providing services such as air duct cleaning, central air conditioning repairs, the supply of AC Units, Installation of AC Units, Air Balancing, providing temporary portable units and many more.
Call AC Cleaning Dubai for more information
We are proficient in:
24/7 Service Available
No Extra Charge for Evenings or Weekends
Flexible Financing Options
1-Year Warranty on All & Repairs
Valley-Wide Service
Call for Upfront Pricing
Looking for repair services after hours or weekends? We've got you covered. We are also available on weekends
AC service Dubai has been serving Dubai for many years. Our aim is to facilitate our clients with the best service, compatible price, and flexible terms.
AC service Dubai offers assorted exclusive service guarantees that are peerless in the industry so you can rest secure that not only we will be there at the time, but we will get the repair done right, efficiently, and at the price quoted.
Call us at AC service Dubai for fast reliable and same day service
Every one of our friendly, knowledgeable technicians can help you with any of the following along with many other services not listed below:
AC compressors
Evaporator Coils
Air Handlers
Swamp/evaporative coolers
Ductless systems
Zoned systems
High-efficiency options
Thermostats
Air conditioning filters
Hot summers are now on the peak! Clean fresh and cool air is your rights so let us fight for u against heat.
We take every preventive measure to assure you and your home is treated with the highest respect. we are the most significant contributor of residential & commercial heating and air- conditioning systems. We want you to be enlightened about what we do and what your options are when it comes to the care of your approach.
From the frosty days of winter to the pungent and humid days of summer, AC service Dubai is just a call away. We have both the command and the experience to not only deal your home as a part of the family but to keep it restful for you and your family all year 'round.
Wondering if it's really necessary to get AC duct cleaning? Read this post to learn the pros and cons.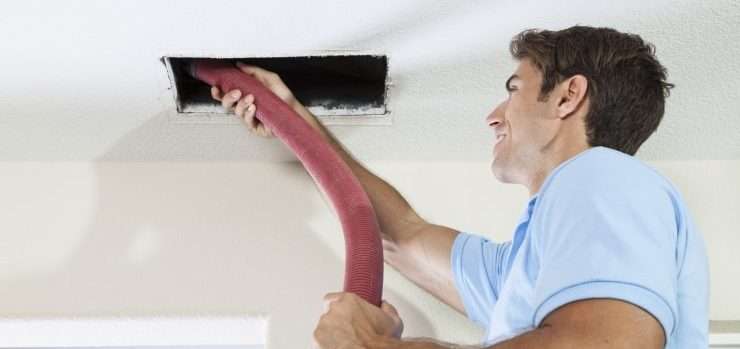 It's easy to ignore your air conditioning system. It's usually not until a problem arises with your heating or cooling that you even think about it.
Most homeowners ignore their AC systems the same way. But with spring and summer approaching, now is the time to start thinking about it – especially if you live in Dubai!
Of course, checking your AC probably seems like it should be at the bottom of your list of chores. But if your AC duct isn't clean, you'll struggle through the hot Dubai summer days.
After all, Dubai sees some days that exceed 40 – even 45 – degrees Celsius in the summertime!
Still not convinced that you need to get your duct checked and cleaned? Read on for 5 reasons why you should!
1. Your AC Duct Is Probably Filthy
So, what happened at the end of autumn when you shut off your air conditioning for the winter?
The dust that has accumulated in your home throughout the winter has likely wound up in your duct.
This not includes everyday dust that accumulates in any home. It also includes your pet's fur and dander, as well as sand and dirt from outside. If you smoke indoors, you can also expect a dirtier duct.
2. Your Home Might Be Warmer Than It Should Be
If you didn't clean the duct before the winter, then you have extra dust from the previous seasons. When this happens, your duct gets clogged and can't pump out enough air to cool down your home.
Are you finding that you have your AC turned up all the way but aren't feeling relief from the warmth? It's likely that your duct has a clog that's preventing cold air from getting through.
3. You Could Be Wasting Money & Energy
With a clogged AC duct not able to push enough air through, you can expect a higher energy bill. That's because your AC has to work harder and use up more energy to efficiently cool down your home.
The problem is that you might be spending the money on air conditioning that you don't even feel the effects of. This is not only a waste of energy but a waste of your hard-earned money.
4. A Dirty Duct Is Unhealthy
What else happens when all that dust and dirt accumulates in your duct?
Mold and mildew can more easily spread not only throughout the duct. When you turn your AC on, the mold and mildew can spread into your home where you can breathe it in.
Mold is dangerous, and if not properly taken care of, it can become a health hazard.
If you find that you're coughing or sneezing a lot only in your home, it could be because of a dirty duct. Over time, your symptoms will only get worse if you don't have your duct properly cleaned.
5. It's Expensive to Fix or Replace a Broken Duct
An AC duct that goes a long time without getting cleaned will eventually break. If this happens, you could face a hefty bill to have it fixed or replaced.
Not to mention, if your air conditioning isn't able to properly work, then it can wreak havoc on the entire system.
That's why it's important to check your entire AC system – ducts included – at least twice a year.
Trust the Professionals to Clean Your AC
When was the last time you had your AC air duct cleaning?
If you haven't cleaned it since the summer – or last winter – then now is the time to get it professionally cleaned.
If you live in Dubai and are in need of cleaning services for your air conditioning, contact us today!