New Beginnings Await! Embrace New Adventures at Global Village's Latest Season 28! Explore diverse pavilions, tantalizing cuisines, and thrilling attractions. Start your global journey today!
Global Village Season 28 (2023 – 2024): Explore a World of Wonders in Its New Season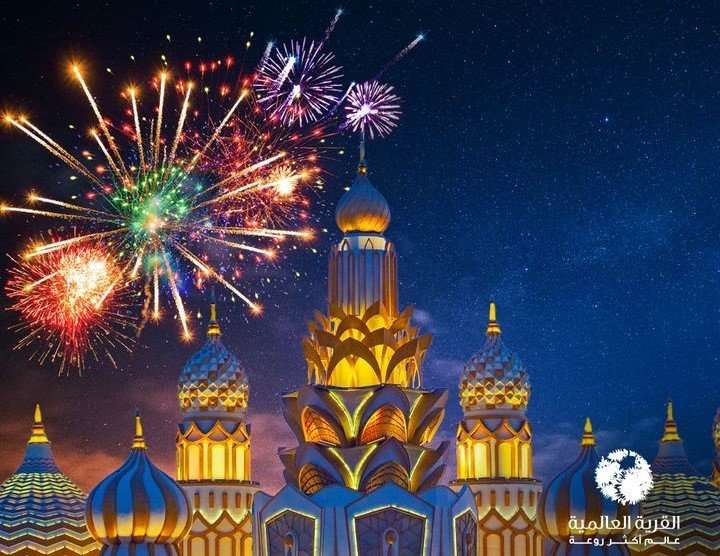 Global Village, the world's leading multicultural festival park and a top tourist destination in Dubai is all set to make a grand return for its 28th season on Wednesday, October 18, 2023.
The new season promises to be bigger and better than ever before, with over 27 pavilions representing different countries, offering 3,500 shopping outlets, dining, and entertainment experiences. Visitors can explore the vibrant cultures of the world and experience the authentic food, music, dance, and shopping of each country. Therefore, Global Village is the perfect place to learn about different cultures and experience the world in one place.
Planning Your Visit
Here are some of the essential things to know about the new season of Global Village:
Dates: Global Village Season 28 will run from October 18, 2023, to April 28, 2024.
Opening hours: Global Village is open from 4:00 PM to 12:00 AM on weekdays and from 4:00 PM to 1:00 AM on weekends.
Location: Global Village is located on Sheikh Mohammed bin Zayed Road, Exit 32.
Tickets: Any Day ticket is Dh30 at the gate, Dh27 online. Value ticket: Dh25 at the gate, Dh22.50 online. Children under three and older citizens above 65 are eligible for free entry, while People of Determination with one carer can also enter free of charge.
Don't Miss Out!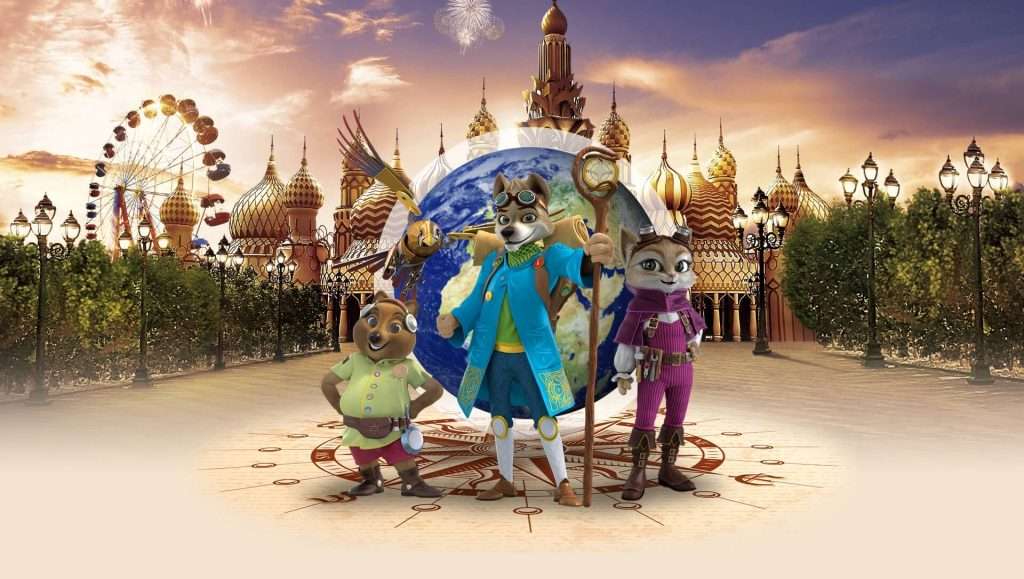 Souvenirs from around the world: Global Village is a great place to shop for souvenirs worldwide. Each country pavilion features a variety of shops selling traditional handicrafts, clothing, and other items.
Traditional food from different countries: In addition to traditional Emirati cuisine, visitors can also indulge in a wide variety of international fare, including Indian, Chinese, Mexican, and Italian food.
Live entertainment: Global Village has prepared an extensive lineup of over 40,000 shows. These shows feature beloved characters, concerts, street performances, and the all-new Cyber City Stunt Show – Powered by Surge. International acts such as AAINJAA, Fusion Japan, and DholFoundation will grace the Main Stage. The Kids' Theatre will host popular characters like Peter Rabbit and PJ Masks.
The Carnaval: Global Village features a Carnival zone with over 195 rides and games. Additionally, this includes the introduction of 10 new exhibits at Ripley's Believe It or Not! Odditorium and the largest House of Fear in the region, offering thrilling adventures for all. Moreover, visitors can enjoy a variety of thrill rides, family rides, and children's rides.
Mini World: A new addition, Mini World, celebrates diverse cultures through miniature landmarks, street food offerings, new game and adventure zones, and a mini golf zone. It provides a unique and immersive cultural experience.
Special Treats for Kids: The Wonderers, PJ Masks, and Peter Rabbit at the Kids' Theatre, as well as Peter Rabbit's brand-new production, and The Global Show Academy's interactive shows and workshops for kids.
Exciting Adventures: The all-new Cyber City Stunt Show, Powered by Surge, is set in the futuristic year 2075.
Iconic Dallah and 3D Projection Shows: Global Village presents the iconic Dallah at the Gate of the World, featuring 3D projection shows. This remarkable attraction promises to be a visual delight for visitors.
The Global Village Nights: This is a special event that takes place on weekends during the season. The event features live music, dance performances, and fireworks. Specifically, Mumbai Night's thrilling Bollywood dance routines, the Merry-Go-Round circus troupe with jugglers, fire breathers, and Acro dancers, as well as the enchanting Toy Shop bringing childhood fantasies to life.
Ticket Options: "Value" ticket for weekday visits, "Any Day" ticket for flexibility, 10% discount for tickets purchased via the mobile app or website, and affordable prices, starting at AED 22.5.
Getting There: RTA Transportation Services
The Dubai Roads and Transport Authority (RTA) ensures your journey to Global Village is seamless. Here are your transportation options: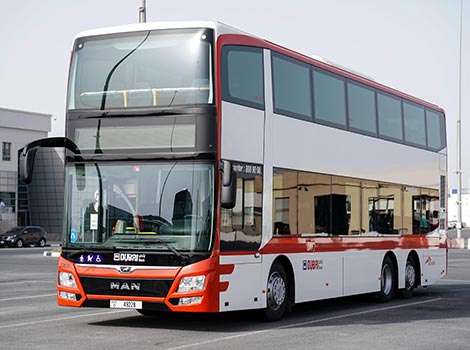 Buses:
Route 104: Connects Al Ghubaiba Bus Station to Global Village. Departures every 10-15 minutes, with a 40-minute journey.
Route 106: Links the Gold Souq Bus Station to Global Village. Buses depart every 10-15 minutes, completing the journey in around 30 minutes.
Route 20: Operates from the Mall of the Emirates to Global Village. Buses depart every 15-20 minutes, offering a 45-minute journey.
Taxis and Ride-Hailing Services:
For a more personal ride, taxis and ride-hailing services like Uber and Careem are readily available. Therefore, just set your destination to Global Village and you're on your way.
Valet Parking: If you prefer to drive, Global Village offers valet parking at the Happiness Gate for AED 150 per car.
VIP Parking: This season, the VIP parking zone has been relocated to the Cultural Gate. Furthermore, the entrances and exits have been expanded with additional lanes to accommodate more cars, ensuring a smoother journey to and from Global Village. In addition, the Dubai Roads and Transport Authority (RTA) introduced a new bus route, Route 107, from Al Nahda Bus Station, complementing the existing four routes from various locations.
Pavilions and Show Timings
Global Village Season 28 showcases more than 27 pavilions, each representing different countries.
Show Timings: Global Village treats visitors to an array of live entertainment shows throughout the day and evening. Timings vary based on the show, so check the Global Village website or app for the latest updates.
Must-See Shows
The Global Village Main Stage: A hub of diverse shows, including live music, dance performances, and acrobatic acts.
The Carnaval Stage: Designed for our youngest visitors, this stage hosts puppet shows, magic performances, and entertaining clowns.
The Cultural Stage: Experience the richness of global cultures through a range of performances from different countries.
The Cultural Stage: Immerse yourself in traditional Emirati shows, from falconry to camel racing.
Frequently Asked Questions
When does Global Village Season 28 start and end?
Global Village Season 28 starts on October 18, 2023 and ends on April 28, 2024.
What are the operating hours of Global Village?
Global Village is open from 4:00 PM to 12:00 AM on weekdays (Sunday to Wednesday) and from 4:00 PM to 1:00 AM on weekends (Thursday to Saturday). Tuesdays are reserved for families and ladies only, except on public holidays.
How much do tickets to Global Village cost?
Tickets to Global Village cost AED 27 for adults and AED 22.5 for children (aged 3-12 years). Moreover, children under the age of 3 are admitted free of charge. You can get a 10% discount on your tickets by booking them online.
What are the different attractions at Global Village?
– Global Village features a variety of attractions, including:
– Pavilions from over 70 countries showcasing their culture, cuisine, and products
– World-class entertainment, such as concerts, shows, and parades
– Thrilling rides and games
– A variety of dining options, from street food to fine dining
– Shopping opportunities for everything from souvenirs to designer clothes
What are some tips for visiting Global Village?
– Here are some tips for visiting Global Village:
– Arrive early to avoid the crowds.
– Wear comfortable shoes and clothing.
– Bring sunscreen, a hat, and sunglasses.
– Drink plenty of water.
– Take advantage of the free shuttle buses to get around the park.
– Be prepared to bargain at the pavilions.
– Try new foods and experiences.
Have fun!
What can I expect from the pavilions at Global Village?
The pavilions at Global Village represent over 90 countries, each offering a unique cultural experience with traditional food, music, and shopping. It's a global journey under one roof!
Are there any special events or performances during the season?
Absolutely! Global Village hosts over 40,000 live shows featuring international artists. Be prepared for concerts, acrobatic acts, and even water-inspired stunt performances like Aqua Action.
When is the best time to visit Global Village?
– The best time to visit Global Village is during the week, when it is less crowded. If you are planning to visit on a weekend, be sure to arrive early to avoid the crowds.
– The park is also less crowded during the early evening hours, from 4:00 PM to 6:00 PM.
– If you are visiting with children, avoid going during school holidays, as the park can be very crowded.
Is there parking available at Global Village?
Yes, Global Village has a large parking lot that can accommodate over 17,000 vehicles. The parking fee is AED 20.

Global Village is a portal to the world's wonders right at our doorstep. Don't miss this opportunity to immerse yourself in a global journey and create memories that last a lifetime!
Book your tickets to Global Village Season 28 and experience the wonder of the world!
Disclaimer: This article provides general information about the Global Village. Verify the latest details through official channels.