Are you looking for a commercial air conditioner? Floor Standing Air Conditioners are the popular choice among commercial and retail spaces. Also known as a Portable floor standing ac system, a floor mounted ac is a modern machine and sleek in design and goes with any interior; additionally, its efficient cooling makes it a perfect plan for any commercial or retail space. Here's a guide to choosing the best floor-mounted AC brands available today.
In the UAE, temperatures can soar, so it is important to have a great air conditioning system to stay comfortable.
But trying to find the ideal AC unit can seem overwhelming. There are many different types of air conditioners available, as well as considering dealers, installation, and maintenance. 
But keep your cool!
Floor-mounted AC units, in UAE, are a popular cooling solution. They are a versatile option, whether you are trying to keep your home or office space cool.
This article guides you through finding the best floor-mounted AC unit in the UAE!
What is a Floor-Mounted AC Unit?
Floor-mounted air conditioners are one of the most common types of units, often used in gyms, restaurants, hotels, and other large spaces.
As the name suggests, these units are mounted on the floor and are often free-standing. They can be divided into two main types: column air conditioners, and floor-mounted cabinet conditioners.
The benefit of floor-mounted units is that they do not usually need an external casing. This makes them more compact, allowing you to save floor space.
Some floor-mounted units also have dual functionality, meaning you can use them to heat rooms as well as cool. This makes them an excellent choice for use in all seasons.
To know what size unit you will need, it is best to measure the square footage of the room you want to cool before you buy. This will save you time, and it also makes sure you'll get exactly the capacity you need.
To get the best standing AC unit in UAE, consider what furniture and other items you have in the space. This will influence where you are able to physically fit your floor-mounted AC.
Usually, floor-standing units are used when there isn't an ideal space for a wall-mounted air conditioner. Rooms that have a lot of large windows or doors are not ideal for standard units, so a floor-standing AC unit is preferred. 
How Do These Units Work?
Floor-mounted air conditioners function in a similar way as typical split air conditioners. Most units offer a filtration system that removes any floating dust particles, auto-swing levers so you can change the direction of airflow, and both heating and cooling facilities.
These units may also be less invasive when using a space to display art or decor, as it frees up this space to display these items on the walls of your home. Just install one in a discreet corner and you're good to go!
Despite being smaller than standard AC units, they are still highly efficient and effective. In recent years, there have been great improvements in energy efficiency with air conditioning technology.
In fact, installing an energy-efficient model could reduce your costs by 20 to 50 percent!
If possible, you should also look out for models which offer high-quality air filtration systems. As air conditioning units move air about your environment, you want to help reduce the spread of any unwanted allergens or bacteria. Luckily, many floor-mounted models now boast a 99.9 percent virus and bacteria filtration system.
Finding a Floor Mounted AC Unit Dealer in UAE
To determine which model will suit your environment the best, it is recommended that you speak to a local air conditioning specialist. They will be able to guide you in choosing the best specifications.
There are many of the big air conditioning brands are available in UAE, such as LG, Daikin, Gree, Midea, and many more. O General air conditioners are currently the best-selling brand in the UAE.
Finding a reputable dealer is very important to avoid any scams or unprofessional service people. Take your time to read some reviews online, or go through trusted recommendations.
Checking their website can be a good way to gather information about the company. You can also ask the company for references from previous clients to see how previous customers feel about their service.
Dealers should be able to point you to key features of your AC units, such as the type of refrigerant it uses, how much noise it makes, and power consumption. They will also know if your model has any intelligent features such as voice activation or smartphone app integration.
Shop around a little to make sure that you are getting the best price, as dealers will have different rates and equipment. Make sure you don't compromise on quality, as you want to make the best long-term investment!
Installation and Maintenance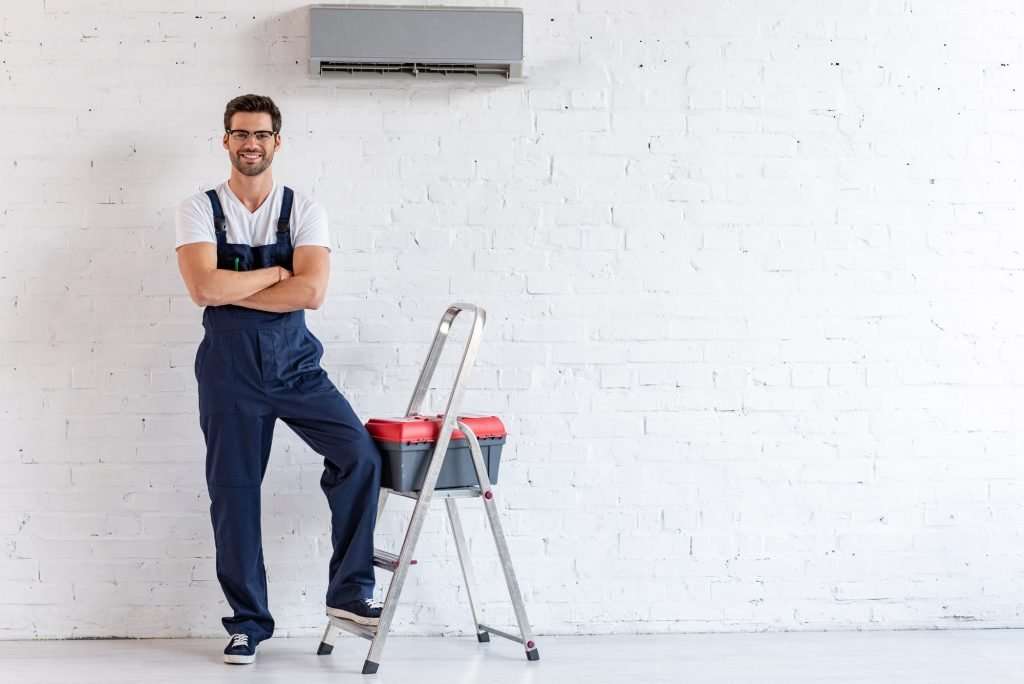 Although it isn't 100 percent necessary, it is highly recommended that you have your floor-standing AC unit professionally installed.
Also, performing maintenance regularly on your AC unit is essential if you want it to last a long time. If you need any repairs for your AC unit, then it is important to have a trusted repair person. Many suppliers offer 24/7 emergency repair services so that you are never left without cool air from your trusty floor-standing AC unit in UAE!
Both when installing your unit and when performing maintenance, make sure that you check the terms of your warranty. If you have purchased a unit from a reputable supplier, then many of the installation or maintenance fees might be covered under the unit's guarantee.
Air Conditioning and Beyond
Now that you have the information you need to get the best floor-mounted AC unit in UAE, you don't need to sweat the decision!
Dubai Technical Marketplace gathers licensed, insured air conditioner specialists in UAE, with expertise in AC installation, repairs, and maintenance. Their vendors offer customized, state-of-the-art cooling solutions for your comfort and convenience.
They also have a selection of helpful articles on many UAE-specific services, including air conditioning, handyman services, car rental, and more!
Explore the Dubai Technical portal now, for a collection of high-quality technical and maintenance service providers in Dubai. You can also follow them through their social media pages for regular updates on the best floor-standing AC units in UAE! Easy breezy!
Floor Standing ac units are Ideal for a commercial and business environments with the most efficient air conditioning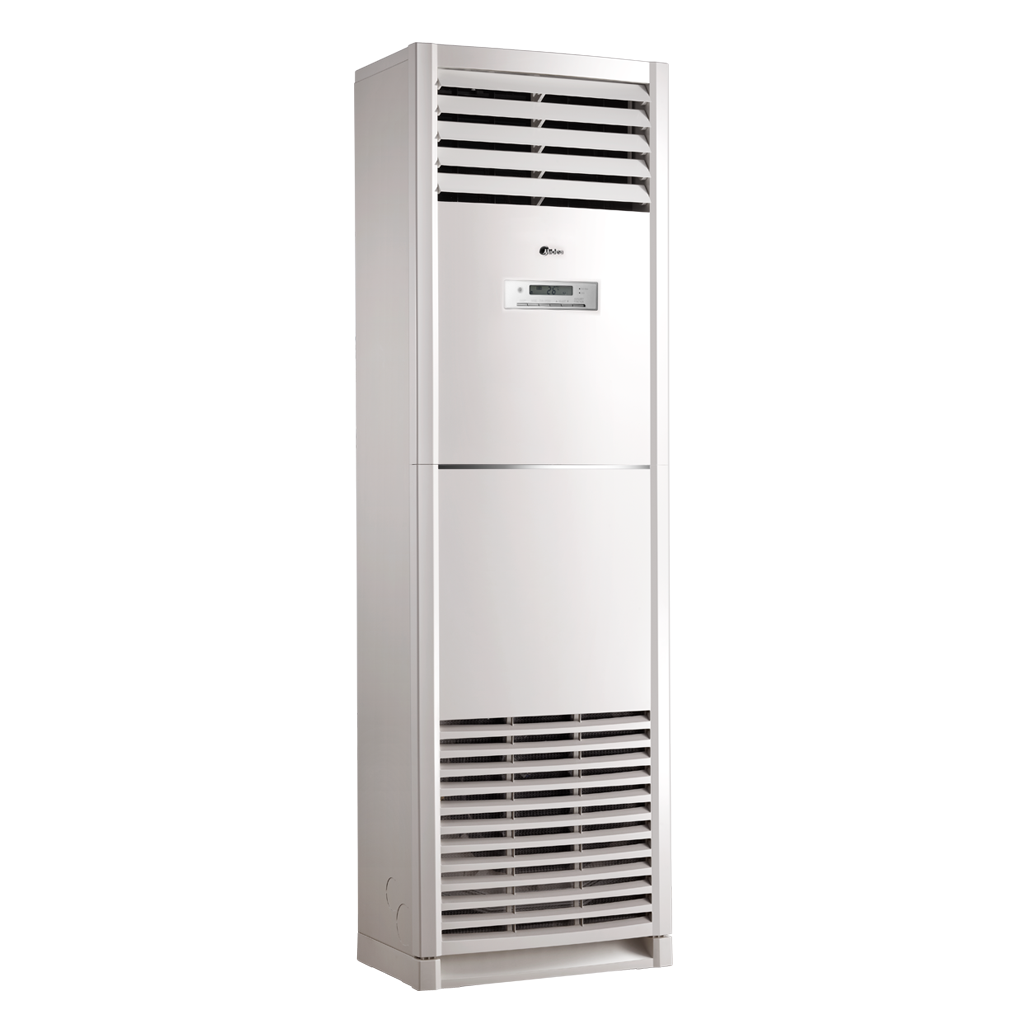 2 main Reasons to Choose floor-standing ac for your business
Easy installation and great space-saving
Efficient performance with the aid of the better and wider airflow