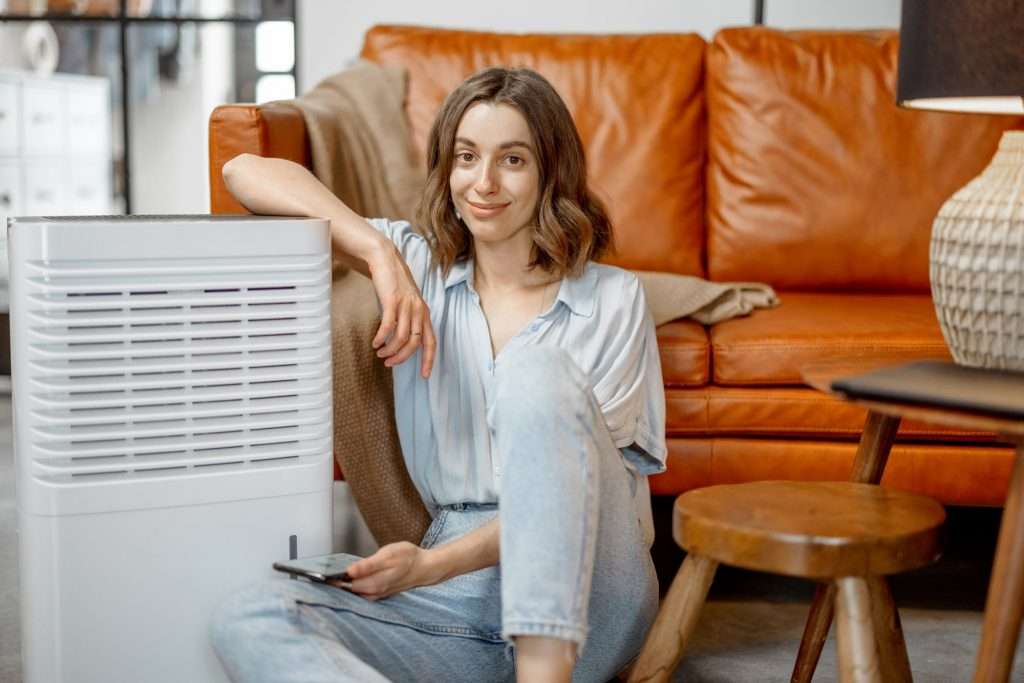 If you need an on-demand A/C boost to battle the UAE heat this year, portable air conditioners are the obvious choice. Less cumbersome than split-air or window units and easier to install than water-cooled systems, portable A/Cs offer the quickest path to cooling for nearly any room.
You have a lot of choices for compact cooling, and as you can imagine, not all portable air conditioners are built the same. To help you make the best investment, this buying guide will outline the best portable air conditioning units to consider for your home.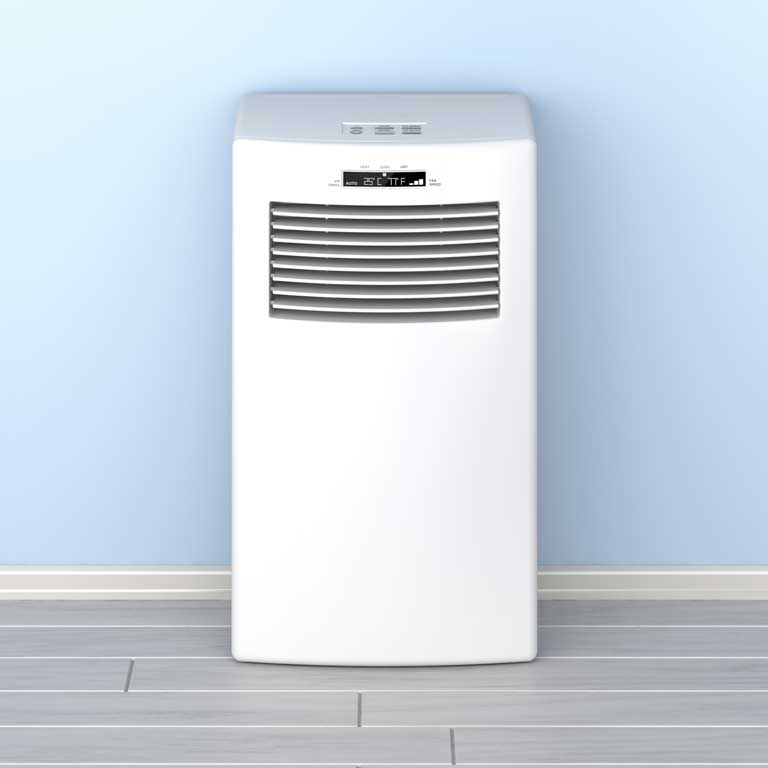 The Best Portable Air Conditioners for 2021
We ranked the best portable air conditioners in UAE regions based on cooling power, energy consumption, and overall value. With mild winters and intense heat waves and humidity, the options were limited to models that supplied superior cooling.
Dual functions with heat are less of a concern, and with climate change continuing to affect our weather, we wanted to showcase items that are more energy-efficient. Portable A/Cs, compared to window units and other A/C options, are usually less energy-efficient, but manufacturers are offering more eco-friendly options as the technology improves.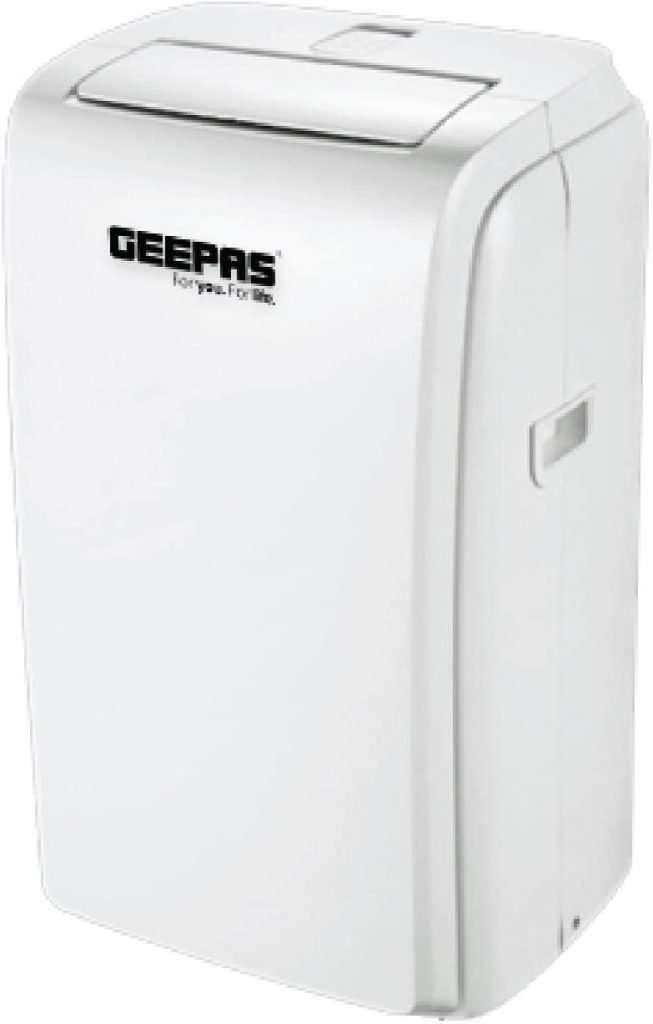 Geepas 1 Ton Portable Air Conditioner
The Geepas air cooler is a water-cooled tank system with a 10.4 L container, so refilling is, fortunately, an infrequent task. With three modes for air conditioning, air circulation, and dehumidifying, you can adjust the climate as needed.
One of the best features is its quiet sustained cooling. When the room reaches an optimal temperature, you can drop down to the lowest of its three speeds for a whisper-quiet 35dB operation, perfect for keeping you chilled while you sleep.
BTU: 12,000
Room Size: 56 sq. m.
Dimensions: 30 x 45 x 65 cm
Weight: 29 kg
Noise: 35 dB
Warranty: 1-year full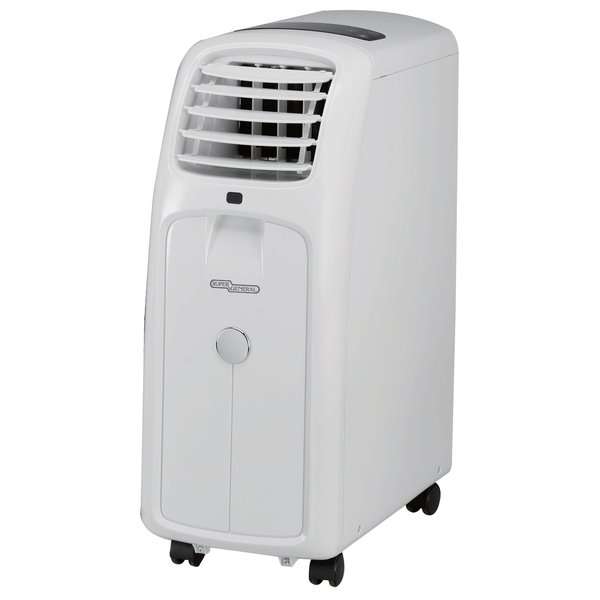 Super General Portable Air Conditioner SGP122T3
We've talked about all the reasons to love Super General, and those quality standards extend to their portable air conditioner lines as well. The slim design of the SGP122T3 houses plenty of cooling power. The 12,000 BTU A/C offers three fan speeds, sleep mode, and a timer for full control over how and when you cool your room.
The features are comprehensive but rather standard when you look at other portable air conditioners on this list. To see how the SGP122T3 stands apart, you need to look at its build quality.
The high-quality piping and air blade technology in this model help to deliver superior cooling and dehumidifying capabilities. It's a low noise system that operates efficiently and with zero water collection due to its self-evaporative system.
BTU: 12,000
Room Size: 56 sq. m.
Dimensions: 27 x 40.5 x 69 cm
Weight: 37 kg
Noise: 58 dB
Warranty: 1-year full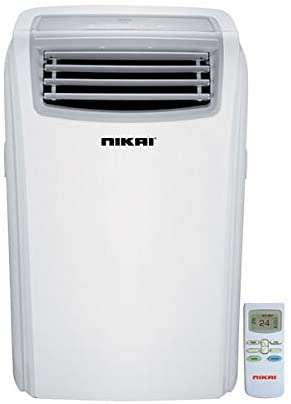 Nikai Portable Air Conditioner NPAC12512A4
It may not look like much, but Nikai delivers a strong contender for your business with the NPAC12512A4.
This model has almost everything you need out of a portable air conditioner for UAE heat and humidity. To start, installation is straightforward, with the added cupules making it easy to seal windows and get the room cooled faster.
Three cooling modes let you use the air conditioner, fan, or dehumidifier to control the indoor environment as you see fit. Fans have three speeds, letting you get the room cold fast so you can turn the machine to its low noise level for a peaceful atmosphere.
Despite its full array of features and evaporative qualities, the Nikai is limited to one direction for its cooling. Still, the casters make this a maneuverable unit, and it doesn't take much to get it situated for the best experience.
BTU: 12,000
Room Size: 56 sq. m.
Dimensions: 37 x 46 x 77 cm
Weight: 38 kg
Warranty: 1-year full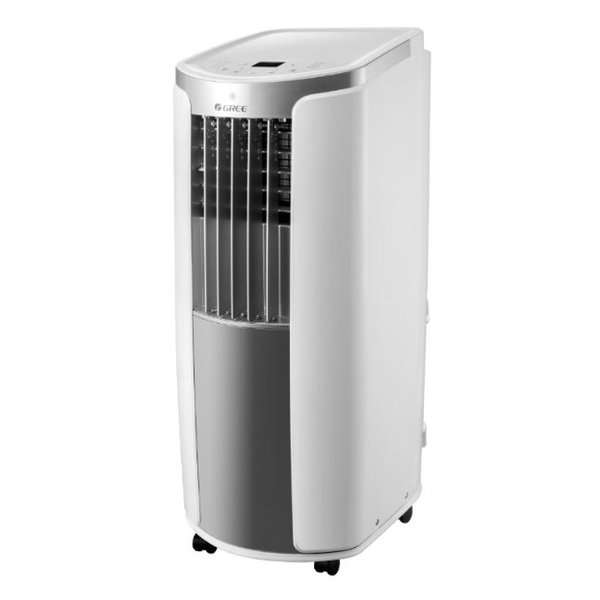 Gree C`matic-R12C1 Portable Air Conditioner
There isn't anything to dislike about the Gree portable air conditioner. At worst, there are average points, like its 39 kg weight or standard proportions. Otherwise, the Gree outshines the competition in many ways, from its 5-year warranty to its child-lock safety features.
At 12,000 BTUs, this unit can cool any room in the house. It does so with a power-saving design, as the energy-efficient rotary compressor runs a more eco-friendly R410a refrigerant.
Cooling control and maintenance can be hands-free. Auto-timing and auto-cleaning features control when the A/C turns on and keep the coils functioning properly.
BTU: 12,000
Room Size: 56 sq. m.
Dimensions: 40 x 39 x 82 centimeters
Weight: 39 kg
Noise: 49 dB
Warranty: 5-year full
Bompani BO1250 Portable Air Conditioner
We've gone over the best air conditioners for the whole house, and you probably know that their key benefit over nearly all portable models is cooling power. The one exception might be the Bompani BO1250.
The BO1250 offers up to 18,000 BTUs of chilled air output for a room over 80 square meters in size. It's bulky at 49 kg and there aren't many frills to it, but if you need cold air in a large space quickly, this is the machine to turn to.
The BO1250 excels in air filtration with its pleated filter. It captures more particles to supply cleaner air for people with allergies or breathing troubles.
The BO1250 doesn't deliver 360-degree cooling, which may be its only downside other than its weight. Despite the basic unit construction, the remote functions are versatile. You have extra control with a 3-speed fan, dehumidifying functions, auto-on timing, and sleep mode, letting you get the perfect level of cooling without wasted energy.
BTU: 12,000
Room Size: 56 sq. m
Dimensions: 43 x 46 x 84 cm
Weight: 49 kg
Warranty: 1-year full, 5-year compressor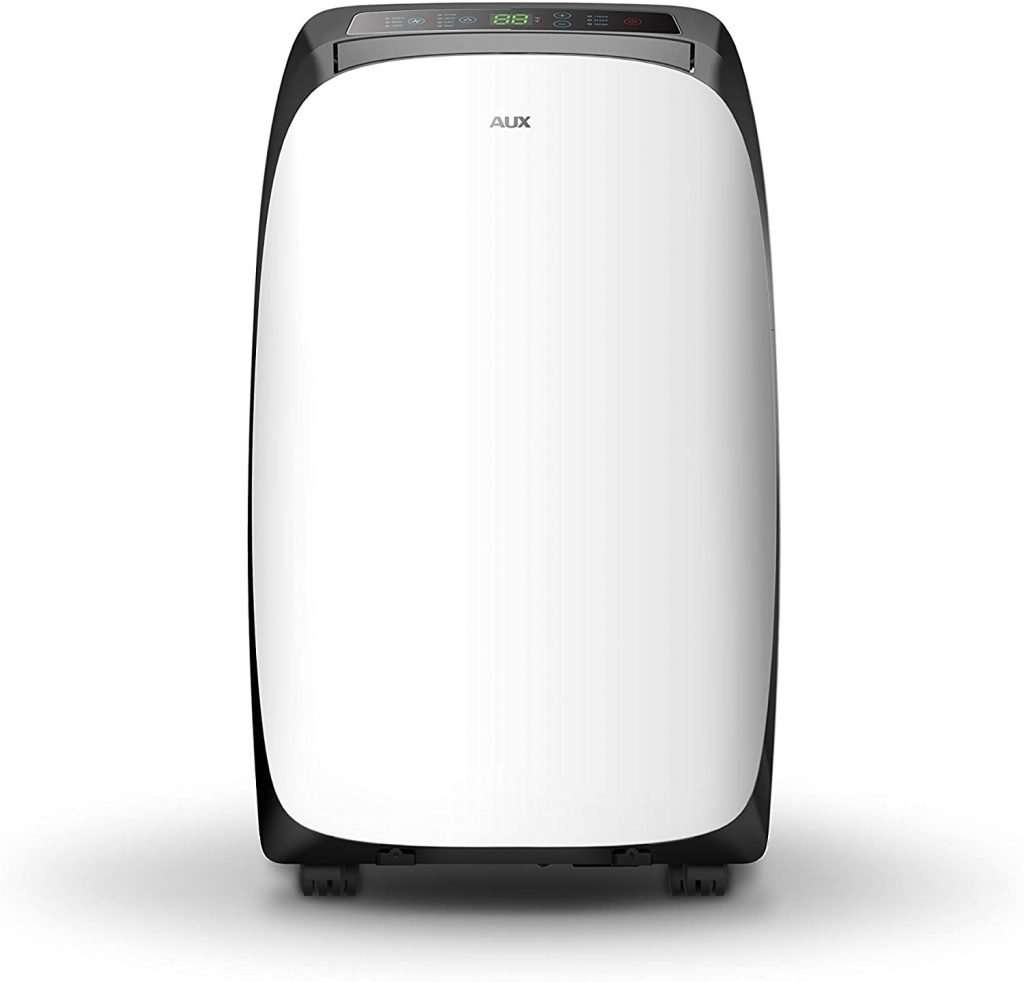 AUX AM-12A4 Portable Air Conditioner
If you want a sleek design and next-generation technology, the AUX AM-12A4 is one of the best portable air conditioners to consider. It's powerful enough to cool a large room, and you have a wide assortment of features to help you get the best use out of it.
The AM-12A4 hosts several unique features that optimize the cooling power and the air quality coming from it. Its 1-ton capacity pumps air through an anti-bacterial filter system and a multi-directional output to quickly cool every corner of the room, no matter how large. You don't have to worry about it failing either, with its auto shut off and self-diagnosis features saving you from unnecessary wear.
The rotary compressor pairs with its R410a refrigerant to make this one of the more environmentally friendly portable A/C options. Remote functions like sleep mode and a start timer are the finishing touches on an all-around efficient design.
BTU: 12,000
Room Size: 56 sq. m.
Dimensions: 40 x 48 x 79.5 cm
Weight: 41 kg
Warranty: 1-year full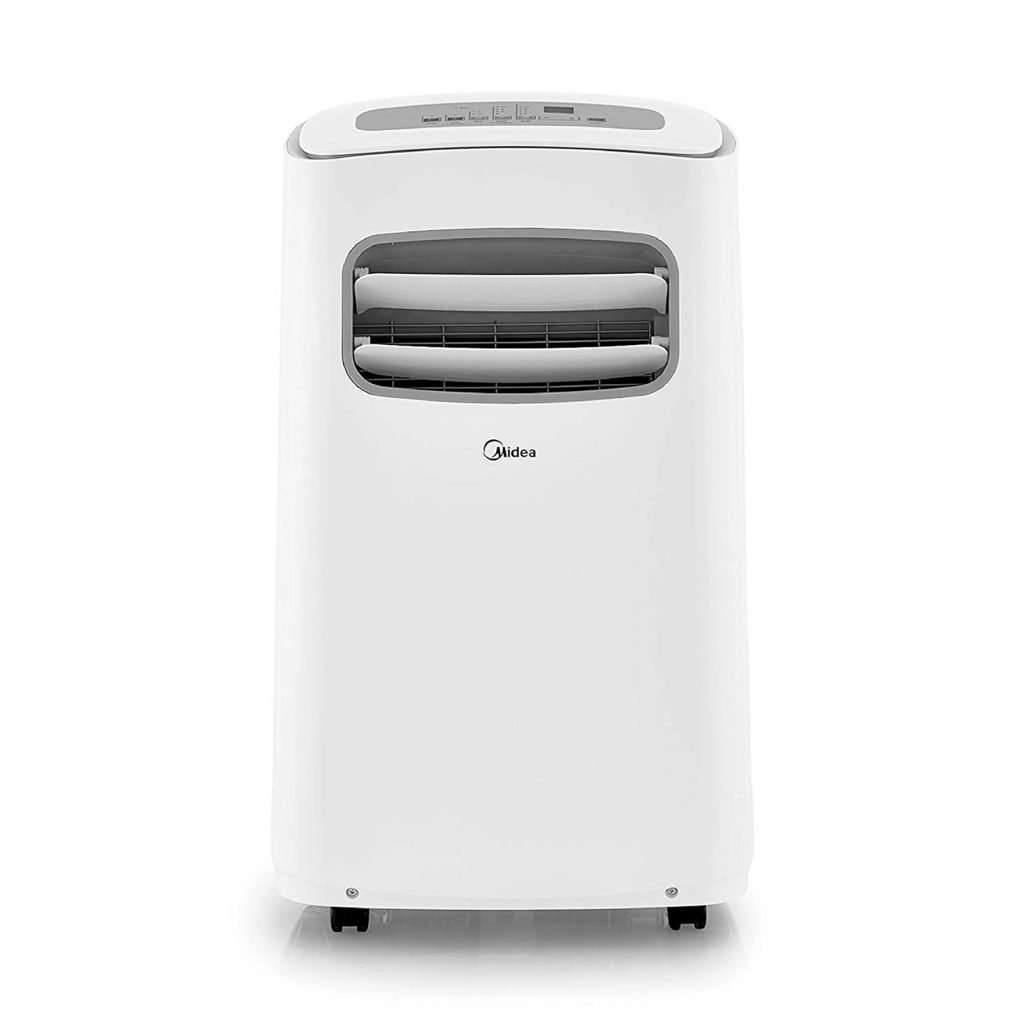 Midea 3-in-1 Portable Air Conditioner
The Midea 3-in-1 Portable A/C gives three levels of control to fight the heat and humidity. Designed for smaller rooms, this unit has options for air conditioning, fan circulation, or dehumidifying. It's an exceptional solution for controlling the climate in an office or bedroom.
Being able to change how you cool the room is great for energy efficiency. But Midea took control to the next level with their remote control operation. You have a 24-hour adjustable clock to control when the cooling starts, ensuring you don't use any extra energy and always have a perfectly conditioned room to look forward to.
The compact and lightweight design is user-friendly, with the single-hose setup a quick operation in any room. Additional features provide even more convenience, like the reusable air filter that can be easily removed and washed. Although it can run a little loud for its size, you also have a sleep setting that uses less energy and makes less noise for peaceful nighttime cooling.
BTU: 8,000
Room Size: 30 sq. m.
Dimensions: 33 x 43.5 x 72 cm
Weight: 24 kg
Noise: 53 dB
Warranty: 1-year full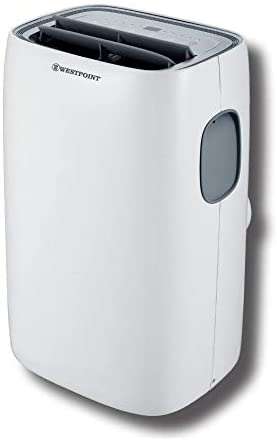 West Point WPT-1217LRC Portable Air Conditioner
The West Point WPT-1217LRC is powerful cooling for larger rooms. The smart design of the air output offers multi-directional airflow, so the room cools evenly. With the anti-dust filter, you can help reduce the spread of contaminants and improve the indoor air quality of any space.
Sporting a rotary compressor, the West Point is able to produce high-quality cooling without burning excess energy. It's a thoughtful and durable design, with the only downside being limited functions in the remote. If you want a machine that produces clean, healthy air that you can easily transport, this simple design is a worthwhile solution.
BTU: 12,000
Room Size: 56 sq. m.
Dimensions: 37.5 x 44.5 x 72 cm
Weight: 30 kg
Noise: 54 dB
Warranty: 1-year full, 5-year compressor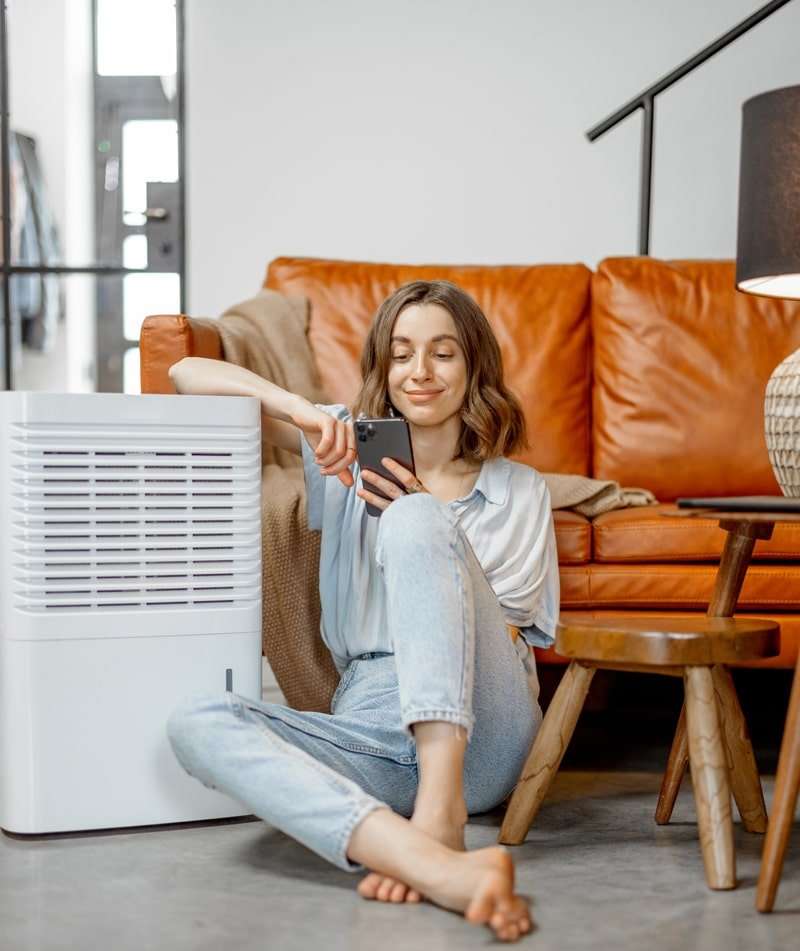 Keep Cool with the Right Air Conditioner
Nothing beats portable air conditioners when you need extra cooling power in a room. By starting with this list of the best portable air conditioner models, you'll be sure to find the perfect setup.
Air conditioners are large investments, and you can save a lot of time and money when you know the best way to use them. Follow our blog for great tips on getting the most from your household air conditioning.