WATER HEATER REPAIR IS NOT SOMETHING YOU SHOULD DO WITHOUT THE KNOWLEDGE OR EXPERTISE. HERE ARE SOME TIPS TO GET YOU STARTED ON YOUR REPAIR.
3 IMPORTANT TIPS FOR YOUR WATER HEATER REPAIR
Every homeowner should know a few basic repairs that can help them in a tight spot. Unfortunately, some things may need to be repaired that aren't simple DIY projects. Almost anything involving plumbing or heating can be complicated, and water heater repair can be the perfect combination of difficult and risky when you aren't prepared. You may not be a plumber, but we can help you make some basic repairs. If you want some tips on water heater repairing and maintenance, read on to learn more.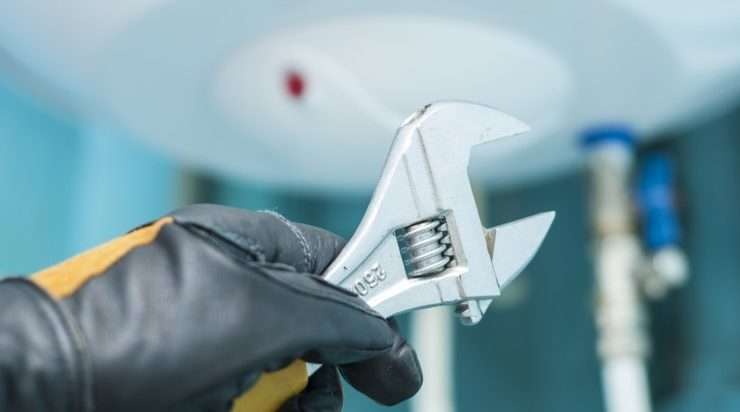 ESSENTIAL TIPS FOR WATER HEATER REPAIR
Fixing your water heater doesn't have to be difficult. There are some basic things you can do on your own.
Before we get started, we want to mention the importance of safety. Turn off all water and gas lines to your heater before you start doing anything. Water flowing or gas leaking can make repairs tougher, and more dangerous.
It may take you a while to troubleshoot exactly what's wrong with your heater, but we can give you some repair tips that can make the job easier.
FIND THE OWNERS MANUAL
An owners manual can help clear up a lot of problems. You may find that your issue can be fixed by simply adjusting a knob or setting on the heater. But you won't know what needs to be done until you have the manual in your hands.
Some of you reading this may not know where the manual is, or you may simply have never gotten one. Don't worry, the internet has everything you need!
Take a look at the make and model of your water heater (you can usually find this located on the back or side), then do a search for a manual. Most are uploaded online and can be downloaded as PDFs.
There are even websites that are devoted to instruction manuals.
Even if the manual doesn't have a specific solution for your problem, it can give you in-depth information about parts and assembly.
RESEARCH ONLINE
Today it's easier than ever to do repairs on your own because you have a wealth of knowledge literally at your fingertips.
Do you think you know what's wrong with your water heater? Do a search for the problem with the phrase "repair" added to it. A quick search for plumbing repair can reveal thousands of videos about water heater repair that can be your guide.
Be sure to look for guides that come with videos. These videos can show you exactly how to do certain steps and can walk you through the repair process.
Just make sure that you search around, don't go with one source. If it seems like everyone is advocating the same simple fix, it'll work for you.
KNOW WHEN TO CALL THE PROFESSIONALS
You've done your research into water heater repair, and despite knowing what the problem is you don't feel comfortable making the repairs.
One of the most important tips we can give you about repairing your water heater is to know when to not make repairs yourself.
Repairs can get complicated, and if you don't know what you're doing you can do more harm than good. Your "repairs" can result in even costlier repairs in the future, or worse.
If the job seems too complicated or dangerous for you, don't hesitate to call for help.
NEXT STEPS
Do you feel like you need professional water heater repair work done? Don't worry, we're here to help you out.
Contact us today so we can handle your repair needs.
Are there other things in your house that need to be fixed? We can help with that too, we have handyman services.
water heater installation
boiler installation
water heater dubai
water heater repair services
boiler repair services
water heater in dubai
best water heater dubai